Six people came forward to claim Sir Ted Heath engaged in satanic abuse during an investigation into allegations of child abuse again the former prime minister, it has emerged. Wiltshire Police said there was "no corroborative evidence" to the allegations and two of the people who came forward to make the claims have since died, meaning there was "limited opportunity" to investigate.
The allegations of satanic or ritual abuse were reported as part of the £1.5m ($2m) report Operation Conifer, which was examining claims of child abuse against the former Tory party leader.
The report, which took two years to complete, ruled that if Heath was alive today, he would be questioned by police over a string of child abuse claims dating back to the 1960s.
The allegations, which police were satisfied would mean Heath could be interviewed under caution, include claims he raped a 11-year-old boy in 1961 and indecently assaulted a 10-year-old boy in 1962.
In one of the cases, Heath could have been questioned under caution over claims he assaulted a boy aged between 12 and 14 years in 1992, but officers have found evidence which could undermine the claims.
Discussing the satanic abuse allegations, the reports states: "There is no nationally recognised or agreed definition of ritual abuse.
"Operation Conifer assessed that disclosures were of a ritual nature if the abuse alleged included a combination of emotional, physical, sexual and/or spiritual abuse and that the offences were committed using symbols, ceremonies and/or group activities that appeared to have a religious or supernatural meaning.
"Two of the alleged victims of ritual abuse died before Operation Conifer commenced. They had made disclosures of alleged ritual abuse where it was alleged that Sir Edward Heath was a perpetrator. There was limited opportunity to investigate those disclosures further.
"Following investigation, no further corroborative evidence was found to support the disclosures that Sir Edward Heath was involved in ritual abuse."
Dr Rachel Hoskins, a criminologist called in by Wiltshire Police to review part of the inquiry, previously described some of the allegations in the report as being made by "fantasists". In November, she warned Wiltshire Police it should immediately end its investigation into one key accuser's "pernicious" claims of satanic ritual abuse.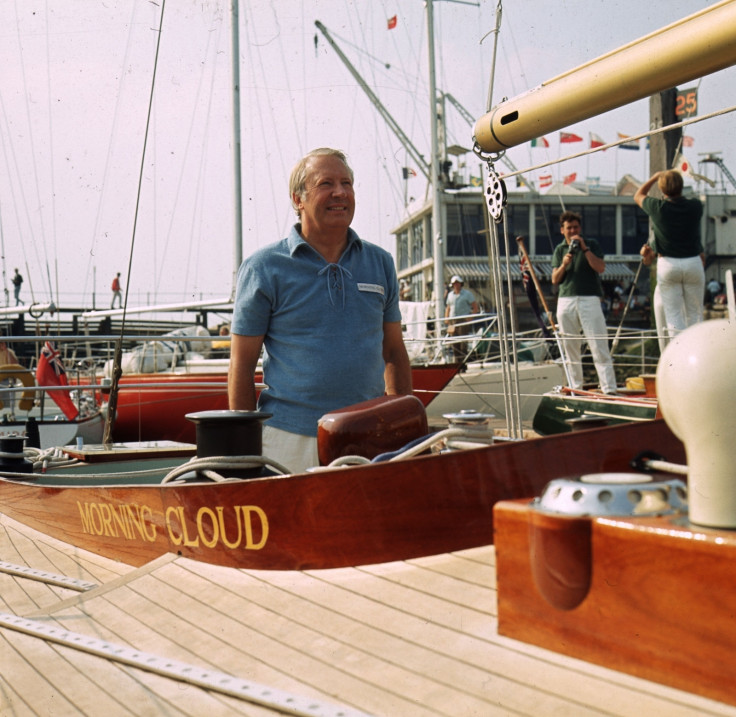 In total, 42 claims against Heath relating to 40 individuals were investigating by Wiltshire Police. Of these, 19 did not meet the threshold required for Heath to be questioned and three were found to have "genuinely mistaken" the former PM as their abuser.
A further 19 allegations were dismissed due to inconsistent evidence.
Heath became leader of the Conservative party in 1965 and was prime minister between 1970 and 1974. He died in 2005 aged 89.
Following the publication of the report, Wiltshire chief constable Mike Veale said: "The role of the police is very clear in the criminal justice process.
"The police have a duty to investigate and go where the evidence takes them. It is not our role to prove innocence or guilt – but to present the facts.
"Therefore this report does not apportion guilt. It does not suggest or conclude guilt, and no inference should be drawn from the investigative decisions or conclusions being made by the police.
"Extreme caution has been given so that no assumptions are publicly drawn about truth or untruths. Presumption of innocence is enshrined in our law and is the cornerstone of a just and fair judicial process.
Allegations where Heath would have been questioned by police
1961 Heath allegedly raped and indecently assaulted a male, aged 11 years, during a paid sexual encounter in private in a dwelling.
1962 Heath, in the company of an unknown adult male, allegedly indecently assaulted a ten year old male during a chance encounter in a public place.
1964 Heath allegedly indecently assaulted a 15 year old male during three paid sexual encounters.
1967 Heath allegedly indecently assaulted a 15 year old male, not known to him, in private, during a chance encounter in a public building
1976 Heath allegedly indecently assaulted, over clothing, an adult male during a chance encounter at a public event
1992 Heath allegedly indecently assaulted a male, aged between 12 and 14 years, not known to him, in private, during a chance encounter in private gardens. Police have since found evidence that may undermine the claims.