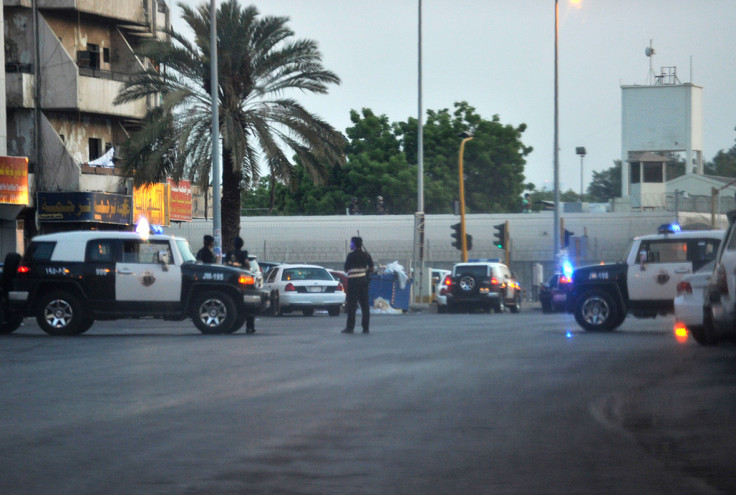 Saudi Arabia has arrested 19 suspects in connection with the bomb attacks that hit the kingdom on Monday (4 July). Twelve of accused are from Pakistan, while the rest are Saudi nationals.
On Thursday (7 July), the Sunni monarchy's interior ministry identified one of the suicide bombers as 26-year-old Naer Muslim Hamad. He allegedly carried out the bombing near the Prophet's mosque in the Saudi city of Medina, which claimed the lives of four security personnel, while several others were injured.
According to the ministry's statement cited by the Saudi Press Agency, Hamad – a Saudi national – had a history of drug abuse.
Saudi Arabia has witnessed a series of attacks over the last few days in Medina, Jeddah and Qatif. While the attack in Jeddah city targeted the US consulate, the Medina attack was aimed at the Prophet's mosque, which is considered Islam's second holiest site.
Three men – Abdulrahman al-Omar, 23; Ibrahim al-Omar, 20; and Abdulkarim al-Husni, 20 – were also arrested for their alleged involvement in a bombing at Qatif. It is unclear whether the suspects had any links to extremist groups.
Meanwhile, the suicide bomber behind the Jeddah attack was a Pakistani national, in his early 30s. He was identified by the authorities as Abdullah Waqar Khan who arrived in the kingdom 12 years ago and had been working as a driver.
Earlier, Saudi Arabia's king Salman bin Abdulaziz Al Saud pledged to punish the perpetrators of the attack with an "iron fist". In an address to mark the Islamic festival of Eid al-Fitr, he said: "The kingdom is fully determined to strike with an iron fist all those who aim at the minds or ideas of our dear young people."