A construction firm founded by Osama bin Laden's father has laid off around 50,000 foreign workers. The workers torched several company buses to protest against the layoffs and non-payment of wages. Foreign workers account for a quarter of the workforce of the Mecca-based Saudi Binladin Group, which reportedly lost business because of public spending cuts triggered by low oil prices.
According to Saudi media reports, the group did not pay its workers for the past eight months. To add to the woes, the foreign workers were reportedly given exit visas and told to leave the country, The Times reported.
The angry workers staged protests outside the company's office in Mecca and gutted nine company buses, claiming they have not been given wages for the past six months, The Independent reported.
Major Nayef al-Sharif, spokesperson for Mecca's Civil Defense, was cited as saying that firefighters had put out the blaze and that no one was injured in the incident.
According to The Times, the Binladin Group made significant gains from Saudi Arabia's oil boom and Laden's father's links to the royal family helped the group win government contracts. The group was reportedly hired to build flagship infrastructure projects in the kingdom, including expanding the holy cities of Mecca and Medina.
However, the group was hit hard when King Salman barred the company from taking on new public contracts after its crane collapsed at a construction site in Mecca, killing more than 100 people.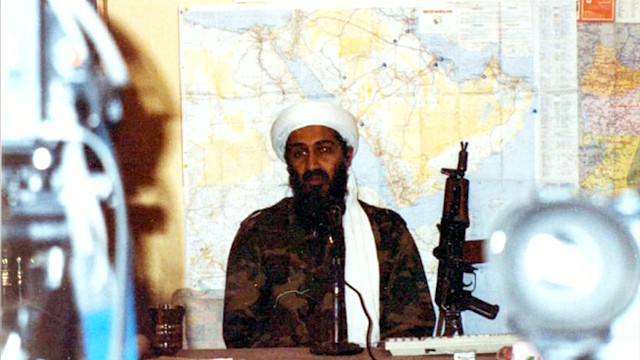 The cash-stricken Saudi government reportedly failed to pay the construction company for several projects, pushing the group into debts totalling $29bn (£20bn). The group also faced many lawsuits filed by relatives of the victims of the 9/11 attacks perpetrated by Laden. The claims were, however, dismissed because Laden had no links with the company's operations.
Once a cash-rich kingdom owing to its flourishing oil business, Saudi Arabia is now looking to limit its economic dependence on oil after falling oil prices have left a huge hole in the country's finances. The Saudi Prince was reported to have announced a major economic overhaul to minimise the kingdom's dependence on oil.
In March, the government reportedly took out a foreign loan for the first time since the Gulf War in 1991. The government also cut public spending in 2015 to counter a £69bn budget deficit.