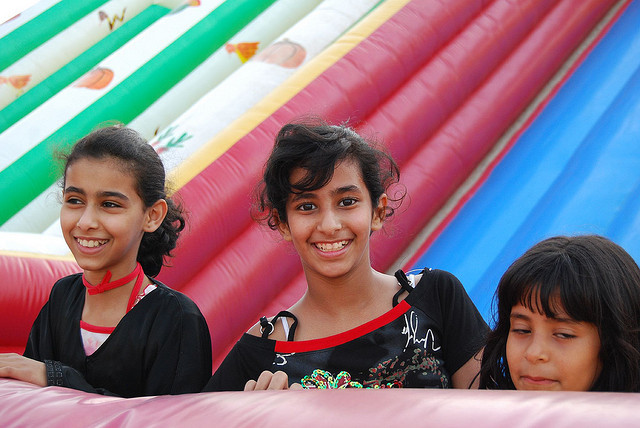 A Saudi government committee has recommended that female orphans should be allowed to wed foreign men, to improve their chances of a successful marriage and happy life.
Under current Saudi Arabian law, female orphans are only permitted to marry Saudi men. However according to Samha Al-Ghamdi, who chaired the committee, marriage proposals generally come only from elderly and disabled men, as well as those suffering psychiatric problems.
The Saudi Gazette reports that many of the country's men are unwilling to marry orphans, because the majority of them have dark skin.
In a further bid to improve the prospects of girls without parents, the committee also recommends they should be rehabilitated and prepared for marriage.
Specific help should be given to open bank accounts, and legal services should be provided for free.
The Saudi government already provides special care to female orphans and officially handles all marriage proposals after they turn 18.
Earlier this year, the Ministry of Social Affairs mapped out plans to ensure every orphan is assigned a foster family.
Riyadh's Ensan Charitable Society for Orphan's Care , which has 41,000 orphans in 13 centres, married off 100 orphans at a ceremony in the capital in February.