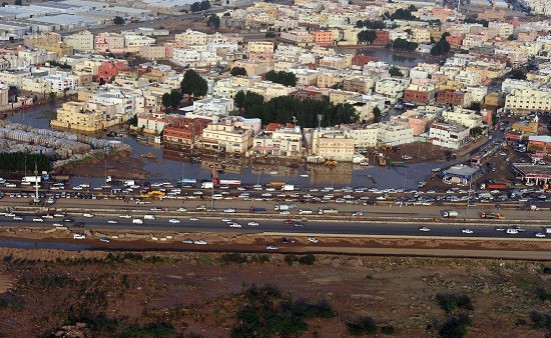 Five people have been arrested in connection with the suspected rape of a three-year-old girl in Saudi Arabia.
Police in the western city of Jeddah said that three men and two women have been questioned after the girl was found at the front of the city's hospital in a serious condition.
Reports state the girl had bruises and signs of violence all over her body and her clothes torn as well as injuries which would suggest she had been raped.
Eyewitnesses said they saw the girl get dumped at the front of the private hospital before speeding away.
Hospital manager Mohammed Ali told Saudi newspaper Okaz: "She has been raped violently by some men. She was found crying of excruciating pain as her body was full of bruises and her sensitive parts were ruptured.
"These are human wolves and worse than animals. They have violated all human and religious values with this heinous crime.
"We hope she will respond to treatment and recover although doctors believe she will suffer from a trauma for the rest of her life."
A police spokesman in the Red Sea city of Jeddah said the girl may not have been raped but she still received her injuries as a result of physical violence.
Nawaf Bin Nasser Al Bouq told local media: "There were five people, three men and two women of the same nationality, who wanted [the hospital] to treat her for her high fever. She was semi-conscious and bleeding in a sensitive area of her body. There were also bruises and evidence of violence [on her].
"The hospital immediately called the police who requested a diagnosis of the girl's condition. The report said that she had not been raped or sexually assaulted. However, it said that she suffered from lack of hygiene and [was victim to] physical aggression that required an investigation."
Police said they do not know if more people will be arrested in connection with the incident.