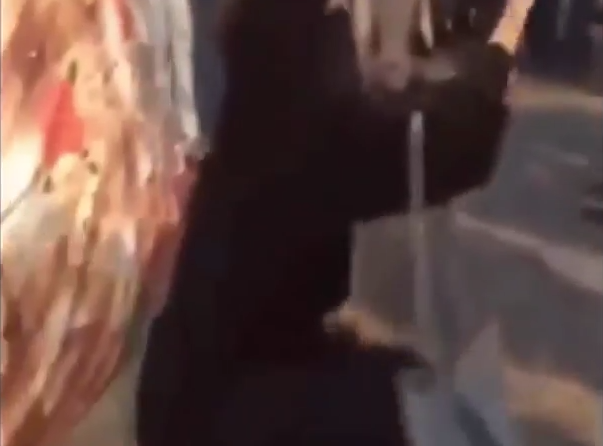 A man in his fifties has been held after a video of him slapping a woman in public went viral, stirring controversy on social media.
The footage shows the woman falling on the floor after being hit, while witnesses do not intervene to help her. Police said that they are questioning both the aggressor and the victim after dozens of netizens expressed their outrage, the Saudi Gazette reported.
It is believed that the pair worked together at a shop in the Balad area, Jeddah, and started arguing before the man was filmed striking his colleague.
According to Emirates 24/7, the woman got up and chased the man, telling him he would be punished for his gesture. He was reportedly subsequently arrested.
Prince Khaled Al-Faisal, emir of Makkah, ordered an investigation and asked police to keep him updated with developments.
There are conflicting reports on the nationality of the aggressor with some news outlets reporting he is Saudi and others saying he is an expat, and differing opinions on whether the pair were known to each other.
Women's rights in Saudi Arabia
The video prompted some commentators to discuss women's rights in Saudi Arabia, the only country in the world that forbids its female citizens from driving.
Saudi women are also required to cover in public, they must be accompanied by a male guardian and can only work in specific workplaces designated by the law.
Saudi Labor Ministry announced in 2014 it intended to appoint women at gold and jewellery shops in the country, in a bid to provide more job opportunities for female Saudis. The Ministry had already granted access to female workers to lingerie, costume and accessory shops in the past few years.