Saudi Arabia: Raif Badawi medically unfit for second flogging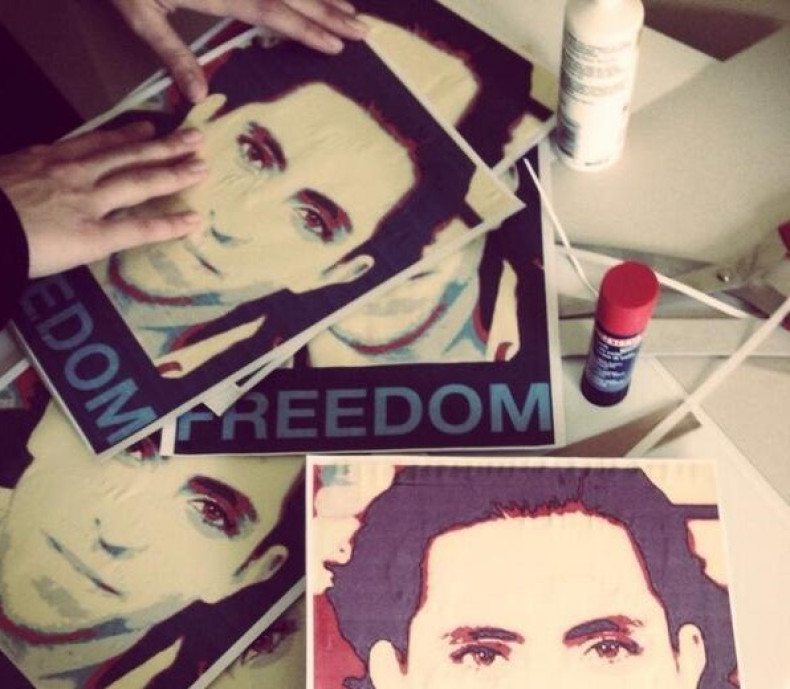 A medical committee in Saudi Arabia has found activist blogger Raif Badawi unfit to go through his second flogging in the second week in a row.
Badawi, 31, who was sentenced to 10 years in prison, 1,000 lashes and ordered to pay one million Saudi riyals (£157,220) for setting up the Saudi Arabian Free Liberals Forum is scheduled to go through his second 50 lashes on Friday (23 January).
The medical committee, comprising eight doctors, carried out some tests on Badawi yesterday (21 January) at the King Fahd Hospital in Jeddah before recommending the flogging be postponed again.
"Instead of continuing to torment Raif Badawi by dragging out his ordeal with repeated assessments the authorities should publicly announce an end to his flogging and release him immediately and unconditionally," said Said Boumedouha, Deputy Director of Amnesty International's Middle East and North Africa Programme.
"Raif Badawi is still at risk, there is no way of knowing whether the Saudi Arabian authorities will disregard the medical advice and allow the flogging to go ahead."
Badawi's wife Ensaf Haidar, who lives in Canada with the couple's three children, has said she fears her husband will not be able to withstand another flogging.
"Being separated from the children is the most difficult thing for him. He wonders what age they will be when he sees them again – 20 years old? 30 years old? The thought is unbearable," said Haidar.
In recent developments, Eighteen Nobel laureates have written to the president of the King Abdullah University of Science and Technology (KAUST), urging their Saudi academic peers to take a stand against Saudi activist Raif Badawi's flogging. So far, the only progress has been the Saudi king referring Badawi's flogging case to the Supreme Court for review.
Meanwhile, Amnesty International held a conference with medical professionals earlier this week to discuss ethics in torture cases. Tom Davies, the group's Stop Torture campaign manager, said: "Why are doctors in Saudi Arabia taking any part in a process that is clearly a vicious act of cruelty?
"Rather than providing pre-flogging medical assessments, prison doctors in Saudi Arabia should refuse to participate in the calculated cruelty of Raif Badawi's punishment."
Social media criticism of Badawi's floggings remains rife as his second flogging looms.