Saudi Arabia: Three more beheadings under new king Salman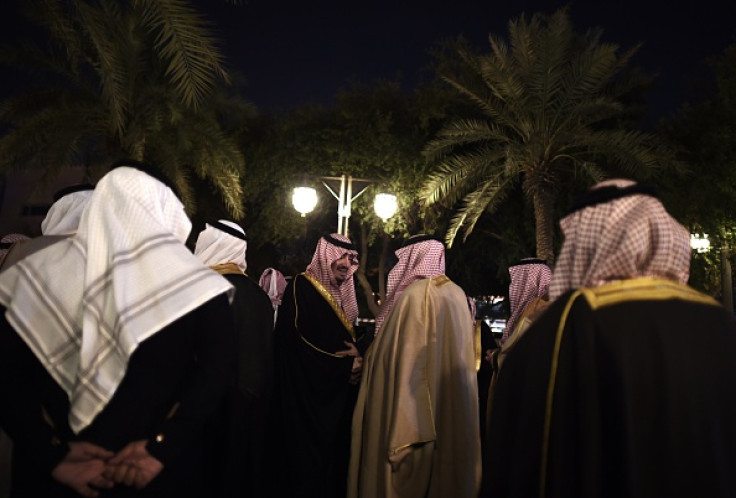 Following the demise of Saudi Arabia's King Abdullah bin Abdulaziz al-Saud, the Kingdom has continued on its beheadings punishment.
Four people were reportedly beheaded in the Kingdom since King Salman bin Abdul-Aziz Al Saud took over monarchial duties last Friday (23 January).
Sevag Kechichian, Amnesty's Saudi Arabia researcher said: "It's extremely distressing to see that the Saudi executioner has already been at work, just days after King Salman bin Abdulaziz Al Saud ascended the throne.
"The Saudi Arabian authorities should establish an immediate moratorium on executions with a view towards abolishing the use of the death penalty once and for all."
An estimated 87 people were executed last year, which was a major jump from 27 reported executions in 2010, under King Abdullah's leadership.
So far, a total of 16 Saudi and foreign nationals have been beheaded in the Kingdom this year, according to an AFP tally.
Amongst the three convicts beheaded on Tuesday (27 January), included two Saudi citizens, Omar bin Yahya bin Ibrahim al-Barkati and Yassir bin Hussein al-Hamza, and one Pakistani identified as Latif Khan Nurzada.
Ibrahim al-Barkati was convicted of incest, the interior ministry said in a statement, reported the official Saudi Press Agency.
"He was executed as punishment for his crime and as a lesson to others," said the ministry.
The other Saudi convict, Hussein al-Hamza, was beheaded in northwestern Jawf region after he confessed to smuggling amphetamine pills, the ministry said.
The Pakistani convict was charged with heroin trafficking into the kingdom and beheaded in the Saudi city of Mecca, the ministry said in another statement.
The Kingdom has come under a lot of fire from international human rights groups and governments over its human rights record.
A woman was publicly beheaded in Mecca last week as seen on a video circulated on YouTube.
Activist and writer Raif Badawi's floggings have also attracted a lot of international outcry.
US President Barack Obama who arrived in Riyadh today (27 January) to pay respects to the late King Abdullah told CNN prior to his Saudi trip: "Sometimes we need to balance our need to speak to them about human rights issues with immediate concerns we have in terms of counterterrorism or dealing with regional stability."
© Copyright IBTimes 2023. All rights reserved.