Nobel laureates urge Saudi academics to condemn Raif Badawi flogging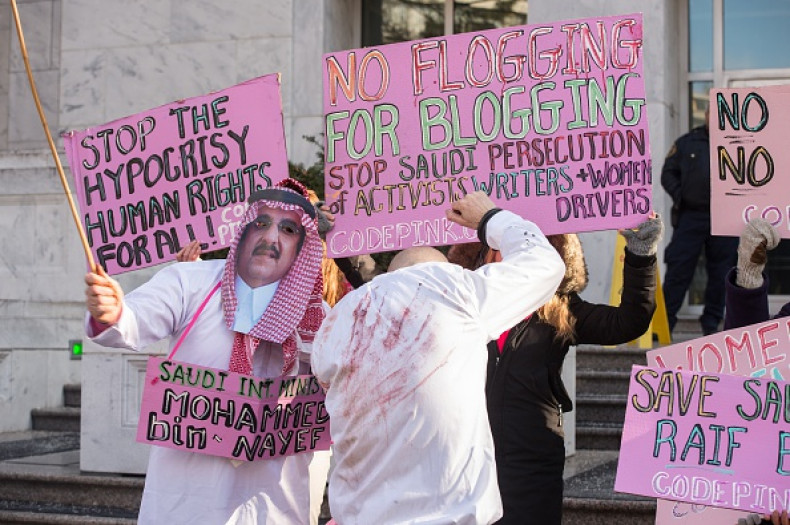 Eighteen Nobel laureates have written to the president of the King Abdullah University of Science and Technology (KAUST) urging their Saudi academic peers to take a stand against Saudi activist Raif Badawi's flogging.
In an open letter addressed to Professor Jean-Lou Chameau, the president of KAUST, the Nobel laureates said: "The fabric of international co-operation may be torn apart by dismay at the severe restrictions on freedom of thought and expression still being applied to Saudi Arabian society.
"We have no doubt that members of KAUST share that concern, aware that the cruel sentence passed for example on Mr Raif Badawi, who established a forum for open discussion, sent a shock around the world."
The laureates, including novelist J M Coetzee, have warned their Saudi peers that unless they take action against the case that has sent "shock around the world", they risk being internationally marginalized.
"We are confident that influential voices in KAUST will be heard arguing for the freedom to dissent, without which no institution of higher learning can be viable," read the letter, reported The Independent.
"The time is ripe for new thinking after millions in Paris, supported by the government of Saudi Arabia, demonstrated on behalf of minority views."
Badawi was sentenced to 10 years in prison, 1,000 lashes and ordered to pay one million Saudi riyals (£157,220) for setting up the Saudi Arabian Free Liberals Forum.
He is due to receive 50 lashes every week, however his second flogging was postponed last week since his wounds from the first flogging session on Friday (9 January) had not completely healed.
Badawi's floggings have raised an international outcry with human rights' groups and governments, including the US, Canada, Germany and Norway among others, urging Saudi Arabia to drop the floggings.
In latest updates, the Saudi king has referred Badawi's flogging case to the Supreme Court for review.
British biologist Sir John Sulston, who is one of the letter's signatories, said: "This guy, as far as one can understand, has been an entirely peaceful blogger proposing things which are at odds with current Saudi Arabian methods – but nevertheless absolutely consonant with academic freedoms. So we think it's right to support him in this way."