A Saudi Arabian singer was arrested after performing 'the dab' – a banned dance move – on stage. Abdallah Al Shaharani has apologised for dabbing at a concert in ultra Conservative Islamic kingdom.
The dab is a seemingly innocent dance move in which a person points one arm upwards towards the sky while bowing their head into their other arm. However, the move is said by some to reference smoking highly potent cannabis oil.
Shaharani, an actor, singer and TV host, claims he spontaneously broke into the move during an energetic performance in front of an adoring crowd on Monday night (7 August).
The crowd went wild as he brazenly dabbed while wearing a traditional robe, showing disregard for the National Committee for Drug Control's decision to ban the practice.
Secretary-General of the committee, Abdul Ella Al Sharif, told Saudi media that the artist's dab was "contrary to the national strategy to combat drugs".
Sharif said local police have been directed to "apply the law against" Shaharani in the same way they would for all those who "incite or advocate for abuse of drugs".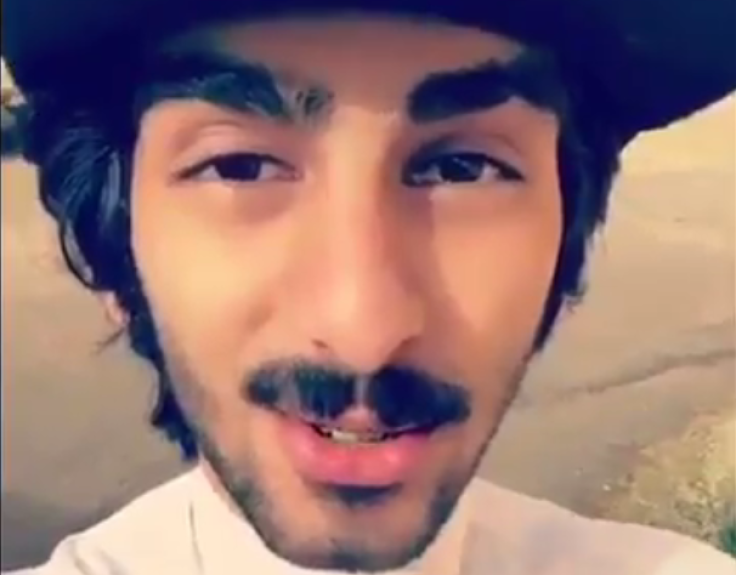 It is unclear if Shaharani is still being detained. He has published a statement on Twitter attempting to making amends for his recklessness.
He said: "I am most apologetic to our honourable government and my dear president for the spontaneous movement I made in the Ta'if Festival. Accept my apology. Peace be upon you."
The dab has become something of a worldwide dance craze although many people are unaware of its narcotic connotations.
The trend is thought to sprung up in Atlanta by rappers from the group Migos and a other artists that worked with them, including Jose Guapo, Skippa Da Flippa, and PeeWee Longway.
Last month, a young woman filmed walking through a Saudi Arabian fort in a miniskirt and with her mid-rift exposed was arrested after the video went viral on Snapchat.
The woman, a model known as "Khulood", sparked a fierce debate in the ultra-Conservative Islamic kingdom, where women must wear wear long, loose-fitting garments by law.