Saudi blogger Raif Badawi may receive royal pardon 5 years after being jailed for 'insulting Islam'
Badawi was sentenced to 10 years in prison and 1000 lashes in 2012.
A jailed Saudi blogger may receive a royal pardon, five years after he was thrown in prison for "insulting Islam".
Raif Badawi was sentenced to 10 years in prison and 1000 lashes in 2012 after he criticised Saudi Arabia's religious police on his blog the Liberal Saudi Network.
After spending more than five years in prison, Badawi may soon be a free man again, his wife has revealed.
MEPs recently told his wife, Ensaf Haidar, that Badawi is on "a list of people who would be forgiven by the king".
Haidar shared the news with reporters in Quebec, Canada, where she lives with their three children, on Thursday (7 December).
She said that MEPs had recently travelled to Saudi Arabia and attempted to visit her husband. Saudi authorities reportedly barred them from seeing him, but told the MEPs that Badawi is healthy and on the list for a royal pardon.
International human rights lawyer Irwin Cotler, who has been advocating for Badawi's release, confirmed the report. He said: "There may be a clemency in the offing for Raif Badawi," but added that no "official representation" had been received.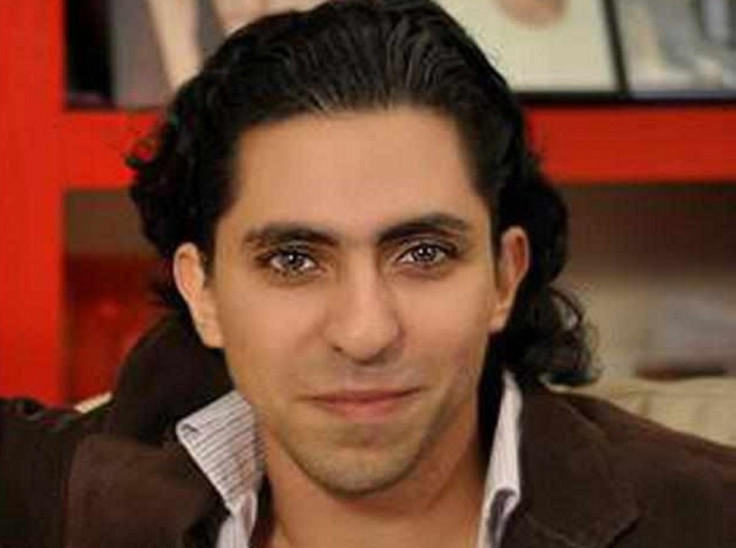 Raif Badawi has been in prison since 2012 after he was charged with "insulting Islam."
Twitter
Cotler said he was hopeful that Crown Prince Mohammed bin Salman, who has taken steps to modernise the country, would convince the government to release Badawi.
"These are prisoners of conscience, political prisoners," said Cotler. "I've learned it's a combination of effective public advocacy and effective private diplomacy that secures their release."
Haidar previously told IBTimes UK about her family's torment since Badawi's arrest.
"You can imagine our suffering. We feel every hour, every day, every week like a month," she said at a London vigil for Badawi in May.
Haidar said her husband was suffering from hypertension and severe kidney pain in prison and that his mental health has significantly deteriorated since he was flogged in front of a mosque in Jeddah in 2015.
Rebecca Vincent, UK Bureau Director of Reporters without Borders (RSF) told IBTimes UK that a royal pardon "would be a welcome step."
"[Badawi] has been unjustly jailed for more than five years and is at risk every day that he remains imprisoned as his lashings could be resumed at any point," she said. "Raif was targeted simply for blogging, and should be immediately and unconditionally released, along with the other journalists and citizen journalists jailed in Saudi Arabia, including Raif's own lawyer, Waleed Abu Al Khair."
Saudi Arabia is one of the most tightly controlled media environments in the world. It is ranked 168th of 180 countries in the 2017 World Press Freedom Index, having fallen three places in the last year.
There is no independent media, meaning that the internet is the only place information can freely be reported. As Badawi's case shows, opinions online are also strictly policed.