Saudi cleric Sheikh Ahmad al-Ghamedi gets death threats after wife shows face and make-up on TV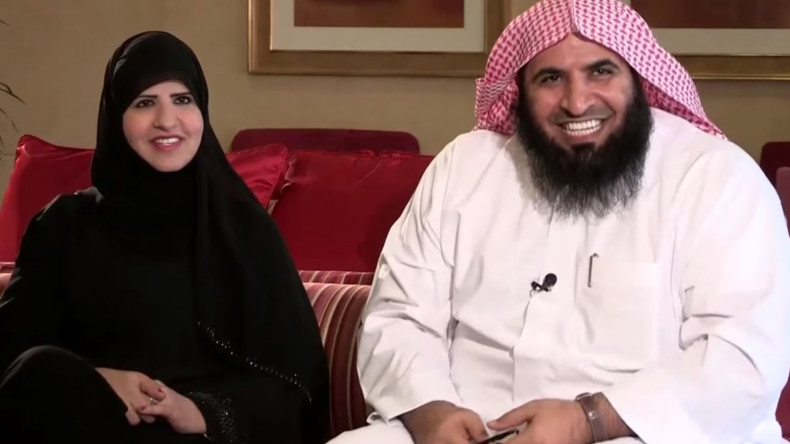 A Saudi cleric has received death threats and is facing a lawsuit following an appearance on national television with his wife, who had her face uncovered and was wearing make-up.
Sheikh Ahmad al-Ghamedi told the audience of a popular chat show in the ultra-conservative kingdom at the weekend that Islam does not require women to hide their faces behind a niqab in public.
The cleric, who in the past headed the religious police in Mecca, Islam's holiest city, maintained that wearing make-up is also allowed to Muslim women.
"The Prophet did not order women to cover their faces. Wearing make-up is allowed," he said.
"No one is saying that it is not allowed for a woman to cover her face, but I am saying that it is not obligatory and I have evidence in jurisprudence of this."
To prove his point, Ghamedi was accompanied by his wife Jawaher bint Ali, who appeared on Saudi screens with only light make-up on her face and painted nails.
The show's female host, Badria al-Bishr, also appeared with her face uncovered.
The stunt was praised by liberals and reformists but enraged hard-line conservatives.
Ghamedi told local paper Al-Watan he received threats after the show, while a radical cleric reportedly said he should be tortured as punishment.
Saudi Arabia's most senior cleric, the Grand Mufti, Sheikh Abdulaziz al-Sheikh, also attacked Ghamedi urging him to "ask repentance from God, and to back away from this mistake before you meet God with these sins".
"My message to Sheikh al-Ghamdi is to fear God," he told news website Sabq, the CNN reported.
A group of Saudis from Jeddah said they were to take legal action seeking a media ban and a gagging order against the scholar accused of encouraging women to show their faces in public.