Saudi couple face arrest for 'unethical behaviour' after being filmed dancing in public
In a similar incident, a teenager was arrested for dancing at a pedestrian stop in the city of Jeddah in 2017.
An arrest order has been issued against a couple in Saudi Arabia who were found dancing in public.
Authorities issued the order after the pair's performance video went viral after being shared on Twitter. It was not immediately known when the video was made, but it clearly shows a man and a woman performing on a pavement of Abha city, while passers-by watched.
While the conservative Middle Eastern country is liberalising its laws, it still faces a cultural divide between conservatives who fear the nation is being influenced by Western ideas and the progressives who seek to undermine societal norms.
This particular video also sparked a debate among people with some branding it "inappropriate" and others saying the reactions were unnecessary.
Asir province's governor, Prince Faisal bin Khaled, has ordered an urgent investigation into the video, a statement from his media and communications office said.
A spokesman of the office, Saad Al Thabet, said that the pair's "unethical behaviour" is contrary to "Islamic etiquette, customs and traditions", which is not acceptable, the Daily Mail reported.
In a similar incident in 2017, a teenager was arrested for dancing the Macarena, a 1990s dance craze, at a pedestrian stop in the city of Jeddah.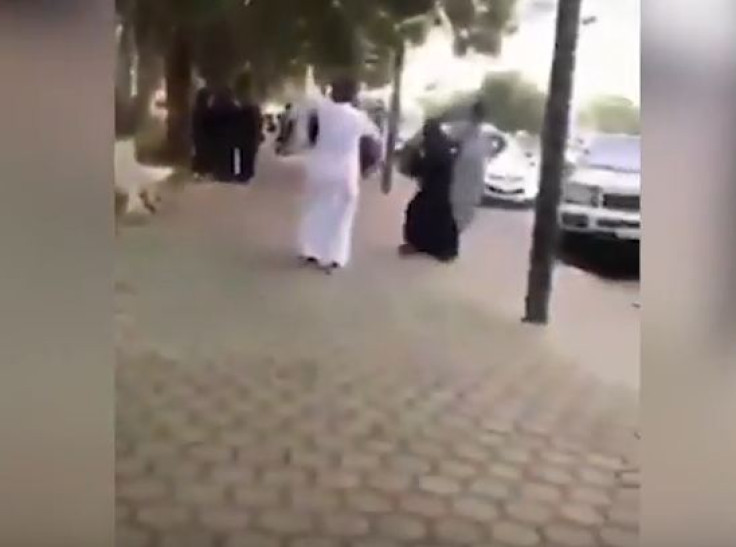 The Macarena is generally performed at weddings to a Spanish song of the same name produced by Los del Rio. The boy was accused of disrupting traffic and violating public morals.