A US court has sentenced Morgan Geyser, one of the two Wisconsin teens involved in the 2014 Slender Man case in which the duo stabbed a classmate. The 15-year-old has been given 40 years in a mental institution after she was charged with attempted murder by way of insanity in 2017 and has been diagnosed with schizophrenia.
The court order comes almost two months after Geyser's friend, Anissa Weier, was sentenced to 25 years in a mental hospital. The girls, who were 12 at the time of the incident, had lured their classmate Payton Leutner into a wooded park in Waukesha, a Milwaukee suburb, before stabbing her 19 times. However, Leutner survived after she managed to crawl out of the woods and was found by a cyclist passing by.
The duo had attacked Leutner to please the fictional character "Slender Man", who they believed was real. Lawyers for the girls' claimed they thought killing Leutner would save them from the mythical creature.
On Thursday, 1 February, Geyser received the maximum possible sentence that prosecutors had sought as they believe she is a risk to herself and the society. She received a longer sentence than Weier because of her long history of mental illness and will be released from the institution at the age of 55, the Daily Mail reported.
Before judge Michael Bohren delivered his sentence, the teenage girl broke down and apologised to the victim and her family. "I just want to let Ella [Payton] and her family know, I am sorry. I never meant for this to happen. I hope that she is doing well," she said while crying.
Earlier, during the sentencing hearing, four doctors testified in the case against Geyser, giving their opinions on the severity of the teenager's mental health. Some said the teenager has an extreme form of schizophrenia and detailed how she heard voices and experienced hallucinations, while one of the doctors said she was still hearing voices from someone called "Maggie" as recently as October 2017.
Her defence team requested to have her shifted to an adolescent health facility given her age or to give her conditional release.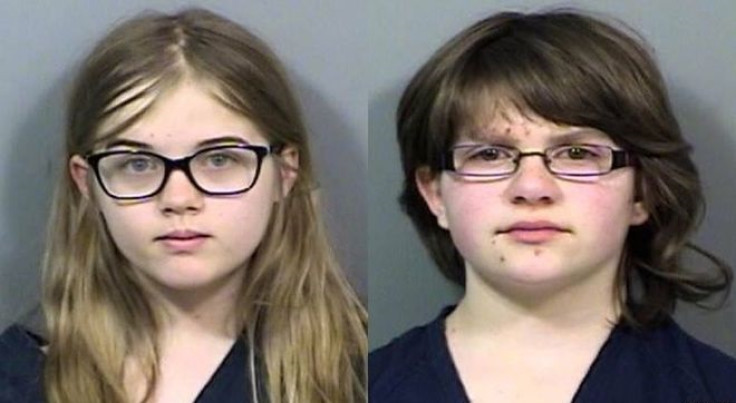 But the judge dismissed the plea, saying, "What we can't forget is this was an attempted murder, it would have been murder but for just simply time and the interference of serendipity – that the knife wound was not placed in the exact position to kill her, that she didn't bleed to death and that somebody found her. Otherwise this would be a murder case."
"This is an issue of community protection," he added.