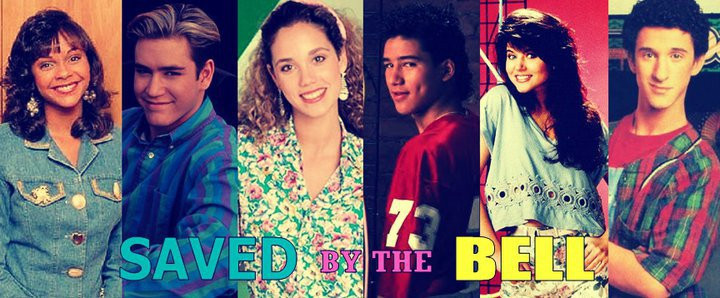 Fan favourite Saved by the Bell cast came together for a special reunion on Jimmy Fallon's The Tonight Show in 2015, but will the show return with a revival series?
Elizabeth Berkley has shared a little tease about reprising her role as Jessie Spano attending the 16th Annual Chrysalis Butterfly Ball in L.A. on 3 June. She told US Weekly, "[It was] a little tease!. We're all busy working on so many good things."
She continued, "We're actually fortunate that most of our cast consistently works and have been working actors since we were kids. And we stay in touch. We love each other. So, if something else presented itself that was as intelligent as the way Jimmy [Fallon] did it, I'm not saying we wouldn't consider but we did what felt great for all of us at this moment."
Although a revival isn't in the works, but the 44-year-old hasn't ruled out a possibility. She told the Magazine, "People bring it up to us all the time, especially in light of the recent Full House success, same generation of everything. So, we'll see. There seems to be a resurgence or an appetite for a little more innocence again in a climate and culture that is not."
Berkley starred alongside Mark-Paul Gosselaar, Mario Lopez, Tiffani Thiessen, Lark Voorhies and Dustin Diamond in light comedy, which ran from 1989 to 1992. The show focuses on the lives, crushes and pranks of six Bayside High School students.
The CSI: Miami actress also created the Ask Elizabeth program, which offers advice to teenage girls, to boost their self-esteem. Speaking about her programme, she told the outlet, "They are watching [SBTB] now in syndication. I'm coming to their high school as a volunteer to help them and they are seeing me when I was their age. So, there's a sweet connection there. It's the gift that keeps on giving that show because now I get to help people and they get to have a connection and see me through my adolescence in a certain way – not my real one."