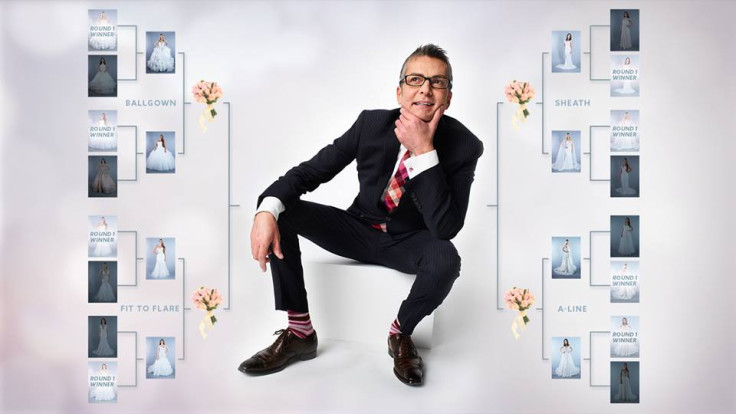 Fans have seen all kinds of brides-to-be appear on the reality TV show Say Yes To The Dress and how challenging or demanding they can be to make their D-Day special. But in episode 4 of season 15, it is the bride's mother who will be the centre of attraction.
The woman not only wants her daughter Courtney to look "sexy" at her wedding, but wishes to "have her boobs hanging out" of the dress. The latest promo released by TLC for the 18 March episode introduces Courtney, who tells Kleinfeld fashion director Randy Fenoli that she is looking to spend around $4,000 on her wedding gown.
Courtney says, "I love lace, and I love dramatic backs, and I like sleeves, but I know that's going to be something that we're going to have to talk about. I want to look like I'm a classic, classy, elegant [bride]."
However, her mom, Amy, has other ideas, and tells the designers, "Everyone thinks she's going to be matronly looking — want her to look sexpot, and sparkles everywhere. I want that whole hourglass look [for her], you know? And have her boobs hanging out, and have her butt [out]."
A confused Randy tells the Courtney's mom, "Sexpot and sparkles everywhere? That doesn't sound like what she just said. She said classy and no sparkles."
It is Courtney's sister Breanna who then opens up to the cameras and expresses her concerns over their mother. She says, "I'm just afraid she's going to steer Courtney away from what she wants."
Say Yes to the Dress is an American reality TV series wherein brides-to-be are helped by sales associates, managers and fitters at the Kleinfeld Bridal store in Manhattan to choose the perfect wedding dress.
It upcoming episode titled I Want My Daughter To Look Like A Sexpot airs on Saturday (18 March) at 8pm ET on TLC Network.
The official synopsis of the episode reads as follows: