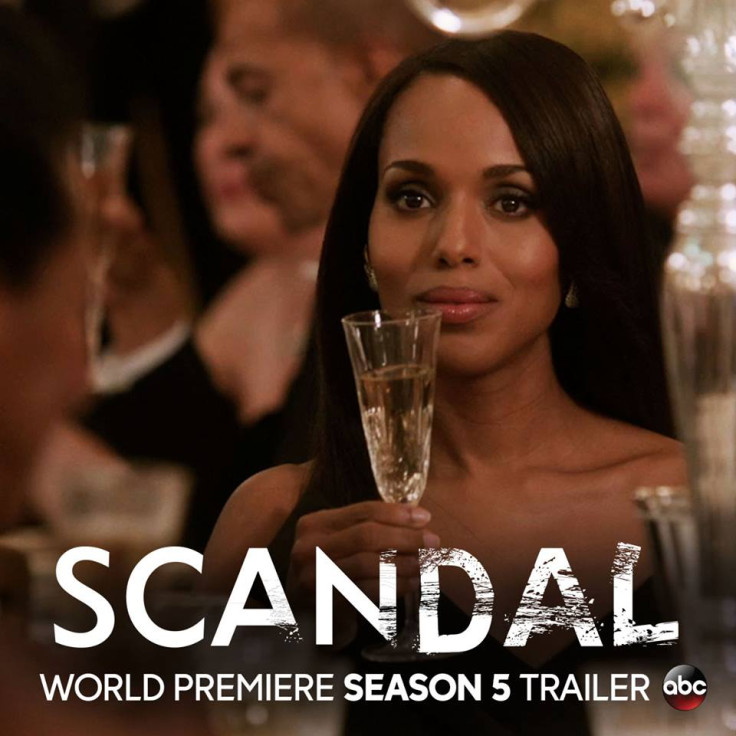 If you are a fan of the hot chemistry between Olivia Pope and Fitz, then Scandal season 5 is everything you are waiting for. The ABC political thriller is all set to bring the lovers's steamy affair when the show premieres on 24 September this year.
The official synopsis of the upcoming season suggests plenty of "Olitz" moments as they both start planning their future together. In the season 4 finale, Fitz learns that Mellie helped Rowan Pope for her own political gain, resulting in the horrific massacre of the members of the grand jury who were investigating the covert government agency, B613.
In the premiere episode, the president of the United States slaps his wife Mellie with a divorce notice, forcing her to take a few more furious decisions as the show proceeds through season 5. "The world had been fairly blown apart for everybody except Olivia and Fitz," show creator Shonda Rhimes said at the press tour of the Television Critics Association. "Everybody else was in a fairly blown apart place... We pick up right there in that environment and we see what's happens next."
Here's the official synopsis of the Season 5 premiere: "Olivia and Fitz are back together again and enjoying every scandalous moment together while Cyrus, Mellie, and Huck are all still dealing with the aftermath of helping Command. Meanwhile, when a visit from the Queen of Caldonia and her family turns into a tragedy, Olivia is hired to make sure the Royal family's private life stays private."
As the series opens its fifth season, the Pope daughter gets her first aristocrat case as she and her team of Gladiators are assigned to take care of the royal family's security.
Scandal returns on 24 September on Thursday at 9 p.m. ET on ABC network.