Two teens dead, 17 injured after 15-year-old boy opens fire at Kentucky high school
The teenage suspect was apprehended and will be charged with murder and attempted murder.
Two teenagers are dead and 12 others were shot after a 15-year-old boy opened fire at a southwestern Kentucky high school on Tuesday (23 January).
Kentucky Governor Matt Bevin confirmed that a 15-year-old boy and 15-year-old girl died while five others suffered non-gunshot injuries. Officials with the Marshall County Emergency Management said that the suspected gunman had been apprehended.
According to Kentucky State Police Commissioner Richard Sanders, the suspect entered Marshall County High School in Benton at 7.57am and soon opened fire with a handgun.
The first 911 call came in two minutes later and police were on the scene less than 10 minutes later, Sanders said.
The shooter was apprehended by a Marshal County deputy.
During a press conference, Bevin said that one of the fatal victims, the 15-year-old girl, died at the scene. The other victim, who was one of six students flown to the nearest Level 1 trauma centre in Nashville, Tennessee, died in hospital.
The conditions of the remaining victims were not immediately known.
The governor praised law enforcement officers who rushed to the scene and credited them from stopping the shooter from killing more people. "(They) ensured that this was not a more painful incident than what has occurred," he said.
Sanders told reporters that officials expect to charge the suspect with murder and attempted murder. The state police commissioner said investigators are looking into the suspect's background and home life.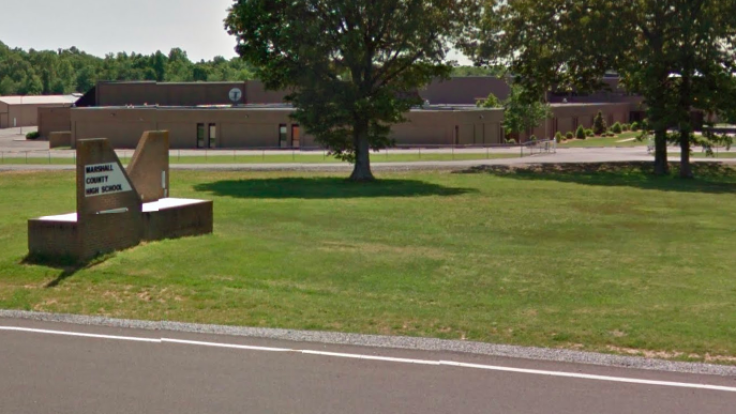 Nearly 100 students ran out of the high school seeking safety, said Mitchell Garland, who ran outside of his neighbouring business when he heard about the shooting, "They was running and crying and screaming," Garland told The Associated Press. "They was just kids running down the highway. They were trying to get out of there."
As news of the shooting spread, parents panicked about their children's safety. CNN reported that Daniel Austin, a 17-year-old special needs student, was one of the victims sent to hospital. Daniel's parents were later told that he had been shot.
"Teachers love him. Students love him. I don't think anyone can say one bad thing about him," Daniel's mother Andrea Austin said. "And that's not because I'm his mom. Everybody loves him."
Andrea told CNN that Daniel was shot in the right arm and may have to have it amputated. She praised a fellow student and a teacher, who grabbed Daniel when the gunfire stopped, rushed him to a car and drove him to a hospital.
The motive of the shooting remains unclear.