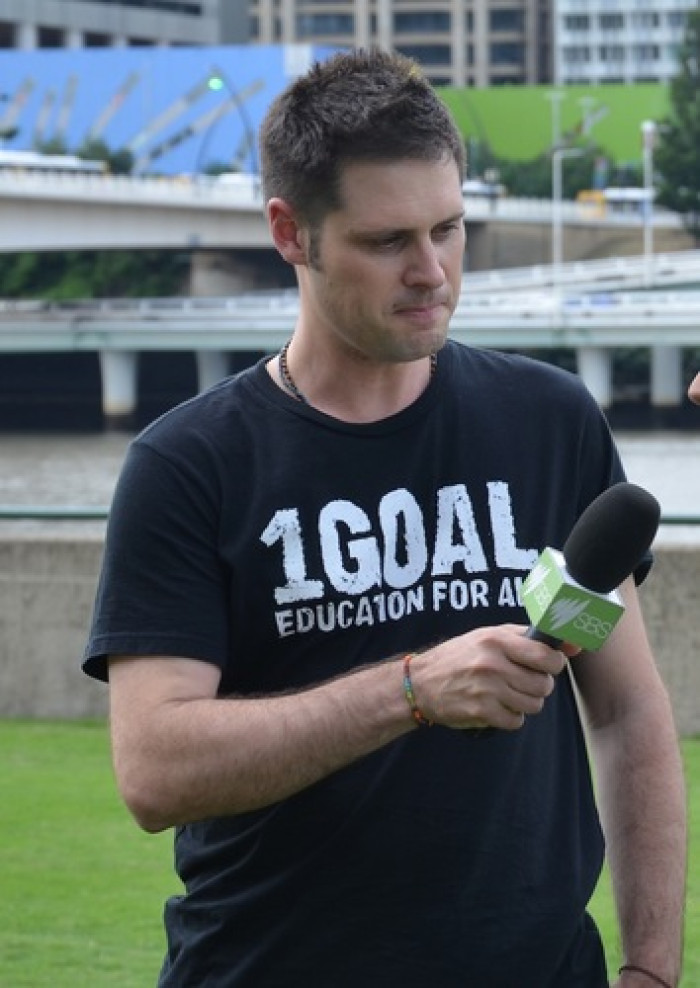 Debate has erupted in Australia after a reporter was sacked for describing the country's Anzac Day commemoration on the centenary of the Gallipoli landings as the "cultification [sic] of an imperialist invasion".
In a series of tweets on April 25, when Australia honours its war dead, football reporter Scott McIntyre tweeted: "Remembering the summary execution, widespread rape and theft committed by these brave Anzacs in Egypt, Palestine and Japan."
The comments came on the 100th anniversary of the Gallipoli operation in World War I, in which 11,400 Anzac troops were killed.
SBS managing director Michael Ebeid said the remarks were inappropriate and disrespectful, and breached the broadcaster's social media policy and code of conduct.
"It's not tenable to remain on air if your audience doesn't respect or trust you," he said.
Communications minister Malcolm Turnbull joined in the chorus of criticism after the remarks, calling them: "Despicable remarks which deserve to be condemned."
The sacking has provoked controversy in Australia, with some defending McIntyre's right to freedom of speech, with others condemning him for overstepping the mark.
Some have accused SBS of folding under pressure from Turnbull. In blog posting, Turnbull said he had contacted Mr Ebeid after he was made aware of the tweets.
"The management of SBS, however, not the government, is responsible for staffing decisions at SBS," he wrote.
Colleagues have defended McIntyre on Twitter: "Not buying into #ScottMcIntyre slugfest, but I have for all the years we've worked together regarded him as a valued colleague and friend," tweeted colleague Anton Enus.
Another said: "Scott's knowledge and coverage of Asian football is peerless, he is a massive loss to the organisation."
"It's upsetting that you could sack somebody of his reputation without extensive consultation or due process," said another.
News anchor High Riminton at Nine Network criticised the decision.
"#ScottMcIntyre's tweets were untimely, immature and in one case offensively wrong. But lest we forget, Our Diggers also died for free speech," he tweeted, using a popular term soldiers for Australia and New Zealand.
"If journo was sacked in any other country after being publicly criticised by Communications Minister we'd be appalled, right?" tweeted Marcus Strom, deputy news director at the Sydney Morning Herald.
However columnist Andrew Bolt in the Herald Sun defended SBS's decision. "McIntyre should be legally free to speak his mind on Anzacs, and SBS should be legally free to say it finds his comments so gross that they damage the trust that audiences and taxpayers have in the SBS, making his further employment there undesirable," he said.
Speaking to IBTimes UK, historian Marilyn Lake condemned the Anzac Day celebrations as a "travesty of history".
McIntyre has not yet commented on his sacking.