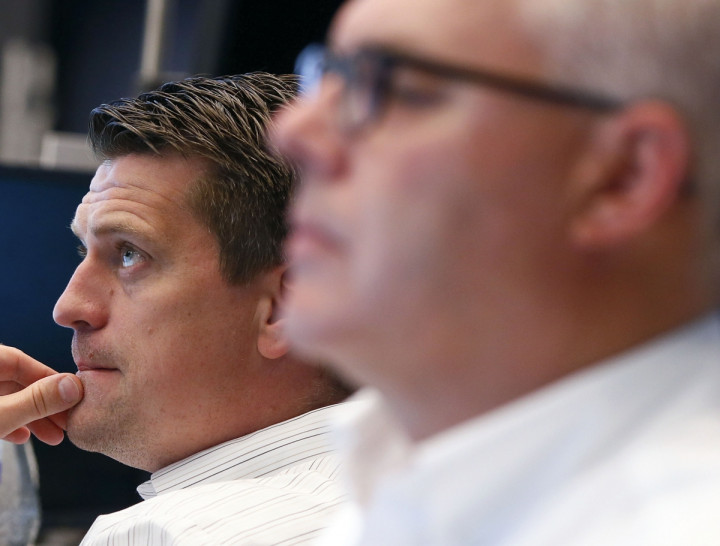 Britain's financial markets are poised for the looming result of Scotland's referendum in the final day of jittery but optimistic trading before the vote is decided.
Polls suggest the 'No' vote narrowly has the upper hand, but 'Yes' is only around two points behind with a significant number of undecided voters yet to make up their mind before they head to the polling stations.
Suggestion from the polls that the No vote will triumph has eased some of the recent concerns surrounding major UK firms based in Scotland, with shares in insurer Standard Life and the Royal Bank of Scotland among the FTSE100's top performers on the day of the referendum. And the pound is up against all major currencies, including the US dollar, euro and Japanese yen.
Many firms are concerned about the unclear implications of Scottish independence, with a number of unresolved issues such as whether Scotland would be able to enter a formal currency union with the rest of the UK, what the regulatory framework will look like, and if it can join the EU.
"The markets will start to move from the exit polls as this will give traders some form of trend direction for the vote," said Joshua Raymond, chief market strategist at CityIndex.
"However a yes vote would still be a shock, particularly given the small lead most polls are giving the no camp.
"Whilst the timeframe for an independent Scotland gives time to sort the fine details of what a breaking of the union could look like, a break up will still trigger a huge wave of uncertainty over the so many unanswered questions such as the role of the BoE and the pound.
"Investors hate uncertainty and so we could likely see an upsurge in risk aversion and a selling of the pound."
Angus Campbell, a senior analyst at FXPro, said a yes vote would "cause an immediate sell off in sterling".
"We saw GBPUSD fall 4 cents following the You Gov poll some ten days ago that showed the Yes Campaign in the lead for the first time ever, a 2.5% fall, but if the vote for independence succeeds then a much bigger sterling sell off can be expected," Campbell said.
"[A No] result would be a boon for the British pound which should see a strong relief rally in the short term as all the worries over how assets and liabilities will be split are swept firmly under the carpet.
"I say 'swept' because the issue is highly likely to resurface at some point in the future, especially if the Scottish National Party maintains its grip on power in Holyrood."