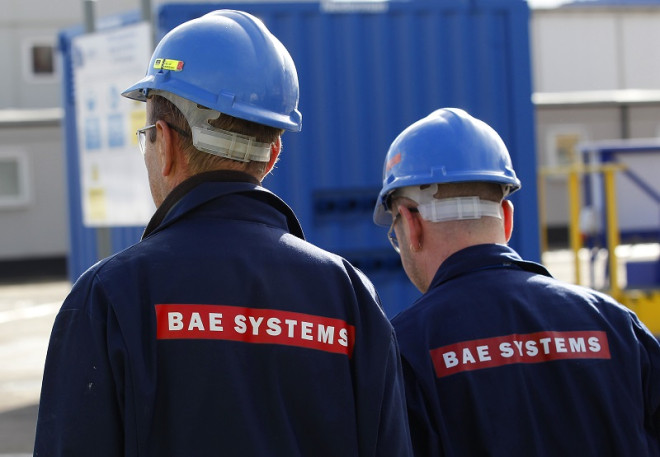 BAE Systems has warned staff that Scottish independence will create instability and uncertainty over existing contracts within the defence sector, and it would have to discuss the future with the government.
According to an internal company blog, written by boss Ian King, an independent Scotland would also create massive issues for staff pensions, however he stopped short of providing exact details over how a union break would impact the overall business, staff or clients.
"If Scotland became independent, we would no longer have that certainty and stability," said King in the blog, as detailed by The Telegraph newspaper.
"We would then have to talk to our major UK customer, the Ministry of Defence, and jointly work out a plan for the future.
"[Staff pension schemes] will be especially complex. If Scotland became independent and subsequently joined the European Union, our pension schemes, along with many other UK company schemes, may be caught up in EU regulations relating to cross-border pensions.
"The reality today is we cannot say how our pension schemes would be affected. There would be a number of possible outcomes and we would use our consultation processes to discuss the options."
The Scots will be asked the straight "yes/no" question: "Should Scotland be an independent country?" on 18 September this year.
The referendum period started on 30 May.
Britain's Defence Sector
Both Britain's defence sector, which is currently worth £22bn (€27bn, $37bn), and its aerospace sector, which employs 230,000 people, base a large portion of their key operations in Scotland.
BAE has 30,000 staff across Britain and market capitalisation of £13.2bn.
In April, Britain's aerospace and defence giants raised "serious concerns" about Scottish independence, claiming it could damage their competitiveness.
Paul Everett, chief executive of the sector's trade body ADS, claimed groups such as Airbus UK, BAE Systems, and Rolls-Royce believe an independent Scotland would present "risk both to companies across the UK and to potential inward investors", due the uncertainty over tax and monetary issues.
"ADS members in the UK aerospace, defence, security and space industries benefit from the stability, strength and scale of the whole of the UK. What we fear is the potential period of uncertainty of an indeterminate length" Everett said.
"Post-September [when Scotland votes on independence] the UK may well not be such a big player."