The Scottish government has refused for a third time to release letters and correspondence by Prince Charles where he urged ministers to ease rules on teacher training for a charity he helped set up.
The charity which is a patron of Teach First, offers accelerated teacher training in Scotland for graduates to supply teachers in inner city areas where there is a shortage.
It wanted to bid for a £1m government scheme to provide teachers and it stood to earn a fee for every candidate it recruits.
The Guardian requested that letters and documents from the prince's office lobbying for the charity be made available, amid claims there was a conflict of interest.
The paper said the prince first lobbied the Scottish government in April 2012 and there was further correspondence in 2013 and 2014.
Director of the Campaign for Freedom of Information, Maurice Frankel, said told the paper: "We're talking about a specific policy which it turns out will financially benefit the organisation about which he is expressing those views. That says 'conflict of interest' in very large letters."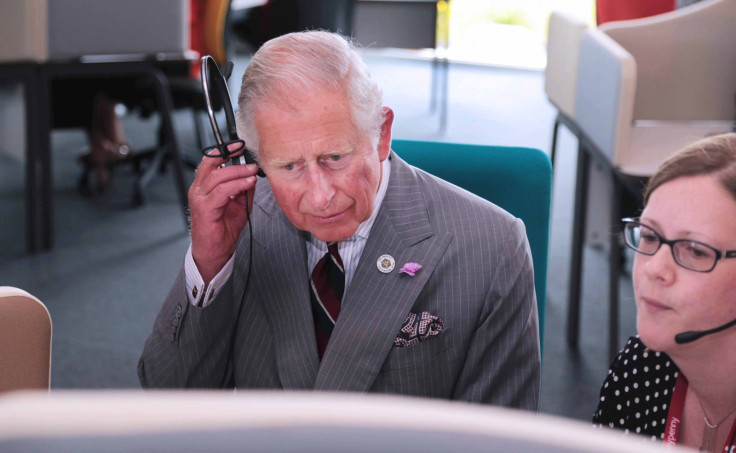 After requests by the Guardian, Scottish ministers said it applied a unique exemption on the correspondence's release under section 41(a) in the Freedom of Information (Scotland) Act.
Iain Gray, Scottish Labour's education spokesman, said: "The pattern of communication with Teach First directly and with the Prince of Wales on their behalf can only raise questions of policy being made as a result of pressure, and these concerns must be dispelled or otherwise by disclosure of the correspondence."
The Guardian won a 10-year legal fight to have the so-called "black spider" letters that the prince wrote to UK ministers in 2004 and 2005.
Officials at Clarence House would not comment on the matter nor release correspondence from the prince they say is private although they did not deny the letters came from his private office.
A Scottish government spokesman said: "The primary aim of the development of new routes into teaching is to broaden the range of people entering the teaching profession, not fast-tracking the qualification of new teachers.
"Any new route into teaching must be accredited by the General Teaching Council for Scotland and will require a partnership with a university."