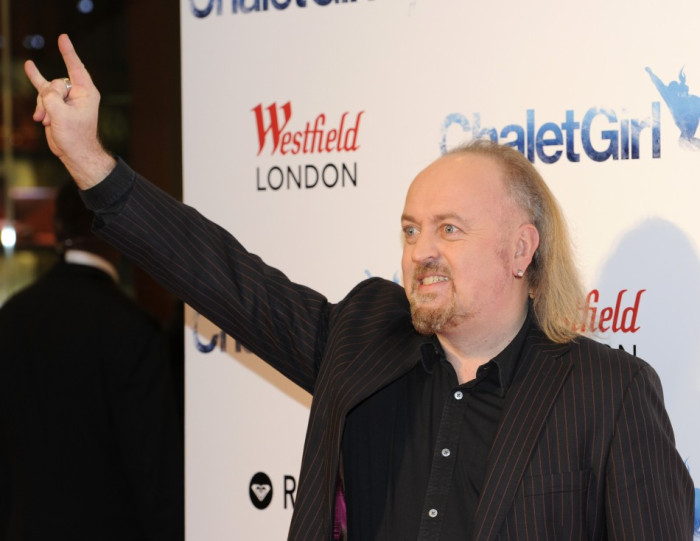 Top comedian Bill Bailey has appealed for help in tracing the thieves who stole his tour bus as he performed a gig at Liverpool's Philharmonic Hall. Bailey was performing live when the burglars broke into the theatre's production room, stealing a couple of laptops and the keys to a Mercedes van which was in the car park.
The vehicle was driven off and contained tour merchandise and suitcases belonging to Bailey's crew. Bailey appealed on social media for anyone with information to get in touch. On Twitter he wrote: "Lively crowd @liverpoolphil last night- shame our tour bus was nicked from outside the venue! So gig not too bad all things considered .."
On Facebook Bailey wrote: "Scousers, keep 'em peeled... At 2.30pm yesterday afternoon (26th October) two thieves entered the Liverpool Philharmonic via a wedged open side door and broke into the production offices for Bill Bailey's live tour, Limboland. They then made off with two laptops belonging to tour personnel, and the keys to two of the tour vehicles.
"Whilst one vehicle was secured in the venue car park, the thieves were able to make good their escape in the other. This vehicle contained the personal suitcases for three crew members, as well as a large amount of Bill Bailey tour merchandise. The stolen vehicle was a silver/grey Mercedes "Tiger Tours Sprinter Splitter" van registration CE14VFS."
Although most people who posted comments on Bailey's Facebook page were sympathetic, some couldn't resist cracking jokes of their own. One wrote: "I heard comedians really hate it when people steal their material."
Merseyside Police are studying CCTV footage from the vicinity for clues. Anyone with information is asked to call the police in confidence on 101 or CrimeStoppers on 0800 555 111. Bailey's gig at the same venue is taking place this evening (27 October).