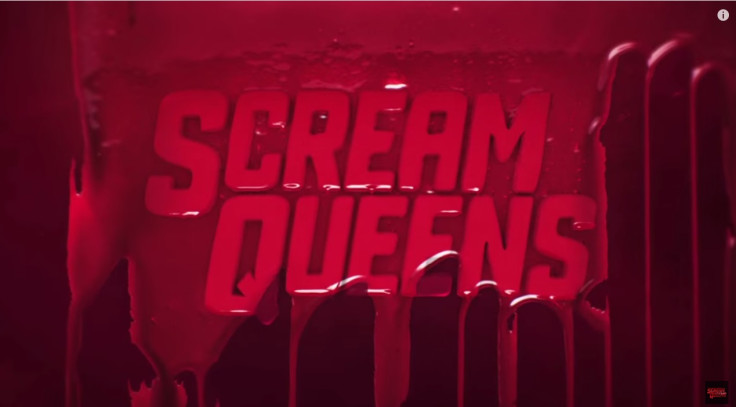 Based on the classic horror movie Scream Queen, Fox is premiering one of its most awaited shows with Emma Robert and Lea Michele as the lead characters. The series will narrate the horrific tale of the Kappa House of Wallace University. The pilot episode is titled Hell Week, and as the name says, it will unleash terror on the girls living in the sorority house.
While the Kappa House is ruled by the rich and affluent girls of the university, dean Munsch decides to open it for all and this is what would unleash the wrath of the serial killer who would taken down the girls one by one as the series progresses. The series is a modern take on the classic whodunit concept, as every girl in the house "has a motive to kill".
Part black comedy and a part slasher flick, the series is being co-produced by Ryan Murphy Television and Brad Falchuk.
The official synopsis of the series reads:
The girls of Kappa House are dying for new pledges. Kappa House, the most sought-after sorority for pledges, is ruled with an iron fist (in a pink glove) by its Queen Bitch, Chanel Oberlin. But when anti-Kappa Dean Munsch decrees that sorority pledging must be open to all students, and not just the school's silver-spooned elite, all hell is about to break loose, as a devil-clad killer begins wreaking havoc, claiming one victim, one episode at a time.
Previously, a leak revealed that Ariana Grande's character would die in one of the early episodes. A YouTube clip which was removed later showed Grande being stabbed in the neck by someone donning the devil's costume. She tries to defend herself and in a desperate attempt, is wanting to tweet for help, but is again stabbed in the head.
To know how things unfold for the sorority girls of the Kappa House of Wallace University, watch the show which premieres at 8pm/7pm CT on 22 September in the US.
In case you miss the show, you can click here to watch the series online on Fox network's official website.