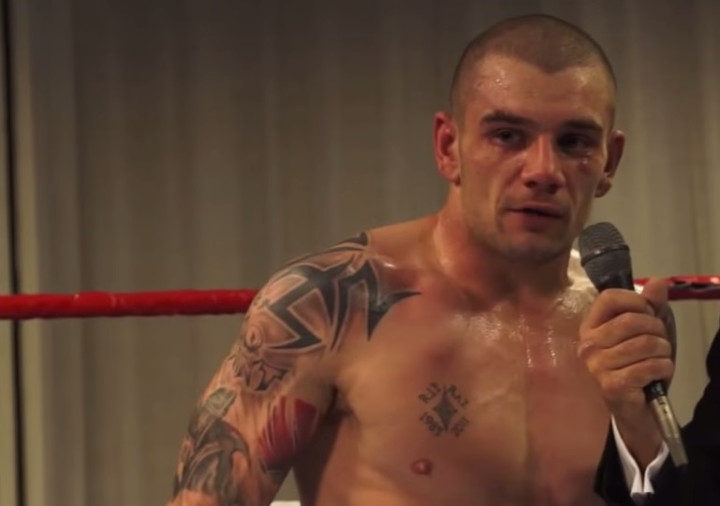 A cage fighter who repeatedly stabbed his pregnant ex-girlfriend in the stomach to kill their baby has been jailed for 19 years.
Nicholas Leaning launched into the frenzied knife attack on the doorstep of former partner Lauren Oliver's home in Belton, north Lincolnshire, in June.
She was seven months pregnant at the time of the attack and was forced to undergo an emergency caesarean, which "miraculously" saved the baby's life.
The 28-year-old, of Torbay Court, Scunthorpe, was convicted of wounding with intent and attempting to destroy the life of a child today at Hull Crown Court. He was cleared by a jury of attempted murder.
Leaning and Oliver had been in a relationship for two years before the fighter rekindled a romance with a former lover.
When Oliver told Leaning she was expecting their child, Leaning allegedly ordered she abort the baby.
He then turned up at her home while she was 34 weeks pregnant and stabbed her five times in the stomach in what was described as an "horrific" attack.
Leaning was today sentenced to 19 years for the wounding charge and 10 years for the offence of attempting to destroy the life of a child.
The sentences will run concurrently.
Detective Inspector Alan Curtis said: "This case was one of the most horrific I have experienced as a detective and the fact that both the mother and child survived the violent assault was down to huge good fortune," reported the Scunthorpe Telegraph.
"Leaning set out with the intention of destroying the unborn baby and he attacked in an almost animalistic fashion."