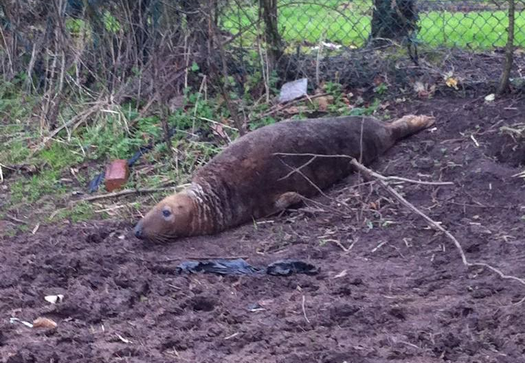 A large seal has been found "distressed" in the middle of a field near the town of Runcorn in Merseyside, some 17 miles away from the nearest coastline.
Police have advised passers-by to avoid the potentially dangerous sea mammal, which was found by a dog walker near Newton Brook.
A Cheshire Police spokesperson said: "Officers are currently responding to a report of a distressed sea lion in a field." It has since been identified as a grey seal, which can grow to over 7ft long.
Another spokesperson added: "Seals are powerful animals and potentially dangerous. Police are advising the public to stay away from the area."
The officers have apparently contained the animal, which will be put into a crate by the British Divers Marine Life Rescue Service and released into the River Mersey.
It is suspected that the animal arrived there from the River Mersey estuary which begins in Runcorn.