Manchester United have run out of patience with young defender Sean McGinty and have released the 19-year-old with immediate effect, reports suggest.
McGinty seemingly blew his last chance with the club when a loan spell with Tranmere Rovers was terminated prematurely by manager Ronnie Moore in early April, who was unimpressed with the youngster's discipline levels amid reports that the youngster was not turning up for training.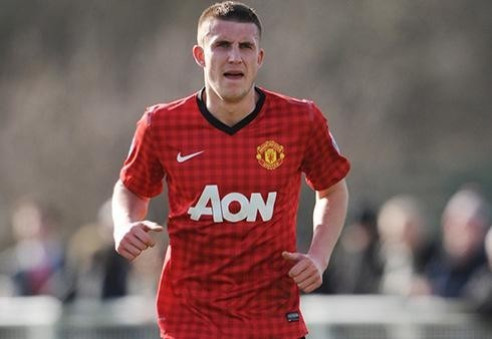 The stint with Tranmere followed three previous loan spells at Morecambe, Oxford United and Carlisle United, all of which failed to yield much success, with his spell with The U's also terminated for unspecified reasons.
To make matters worse, McGinty was at the centre of controversy last year when he was convicted for drink driving and subsequently handed an 18 month driving ban, after he was caught driving the wrong way down a one way street twice over the legal limit.
A culmination of his misgivings has seemingly been enough for Sir Alex Ferguson to release the defender before the Scot retires at the end of the season, the Daily Mail report. The former Charlton Athletic youth player could very well be the last player to feel the wrath of an irate Ferguson and be ordered out of the club, as the United boss prepares to step down from management.
Earlier this year, McGinty proudly spoke about being awarded a new one year deal from United which coincided with the teenager reclaiming a spot in the Irish U21 set up, as he underlined his intention to progress into the United first team.
"I'm training every day with some of the best players in the world like Robin van Persie and Wayne Rooney," McGinty told the Irish Examiner in February.
"I'm going in there every day with a smile on my face and the plan is try follow the likes of Tom Cleverley, Danny Welbeck and Jonny Evans from the ranks into the first team."
But the termination of his loan deal at League 1 outfit Tranmere and now his release from the Premier League champions ensures McGinty's season will end on a severely low note.
The Maidstone-born defender joined United from Charlton Athletic in 2009, reportedly costing the club approximately £1m. McGinty has not made a first team appearance for the club, having progressed through Ireland's youth ranks since his arrival in Manchester, appearing at U17, U19 and U21 level.