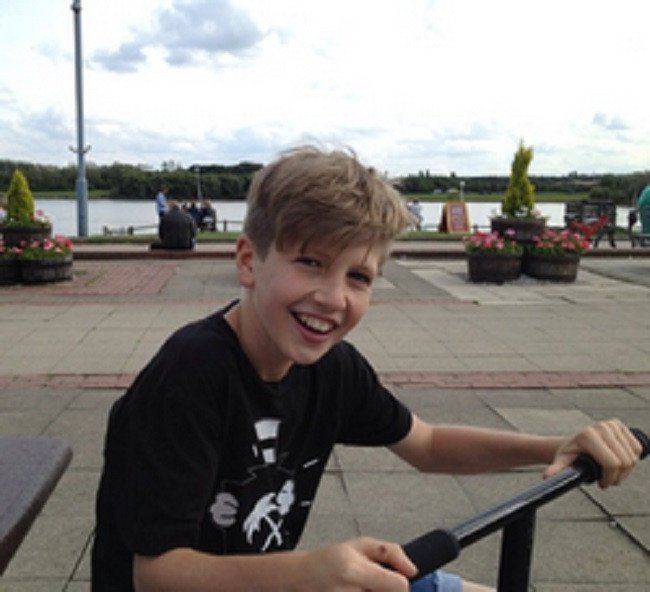 The search for missing 12-year-old Isaac Nash continues four days after he was swept out to sea.
Police divers are scouring the coast of Aberffraw, Anglesey as part of a massive coordinated response to trace the boy, who disappeared on 29 August.
Four land crews, two lifeboats and a police helicopter have also been launched this morning, North Wales Police said.
Nash reportedly fell into the sea after getting into difficulty while playing near some rocks with his younger brother Xander on Friday afternoon.
His grandfather Paul attempted to rescue him but failed amid overpowering waves.
Speaking to the Huddersfield Daily Examiner, Isaac's distraught father, Adam, said: "My dad came round and his face was just screwed up and there was blood dripping down him from his arms and legs. And he said: 'I couldn't save him, I couldn't save him.'
"A massive wave hit Paul and Isaac and he couldn't hold on to him. There was a lot of seaweed on the rocks, which was very slippery, and it would have been difficult to cling on to and get a grip."
Chief Inspector Simon Barrasford from North Wales Police, who is co-ordinating the search, said: "This morning the joint emergency service response resumed with a helicopter from North Wales Police joining HM Coastguard in an area around the west coast of Anglesey.
"We will continue to do all we can for Isaac's family, some of whom are still in the area and are being informed of developments."