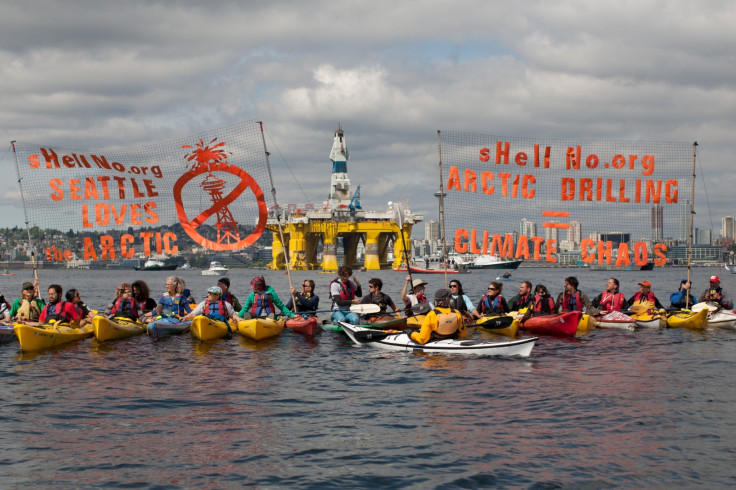 Seattleites took to the waters of Elliot Bay in their Kayaks on 14 May to demonstrate against the arrival of a Royal Dutch Shell oil rig in the Port of Seattle.
The rig was being loaded with crew and supplies before its onward journey 200km into the Chukchi Sea.
Earlier this week, the US Bureau of Ocean Energy Management approved a multi-year plan to drill for oil and other natural resources in the Arctic. Campaigners are concerned about potential oil spills and the scope to transform the region into a gateway for oil and gas exports to Asia.
Protestors paddled out in 20 kayaks to meet the 307ft tall Polar Pioneer rig. They unfurled banners reading, "Seattle Loves The Arctic" and "Arctic Drilling = Climate Chaos".
"I don't think Shell should be drilling in the Arctic. We can't clean it up if it spills, we don't need the oil, and it's bad for the climate," said 66-year-old campaigner, Martin Adams. "Shell is giving us the middle finger by ignoring what the city has said and what all of us are saying."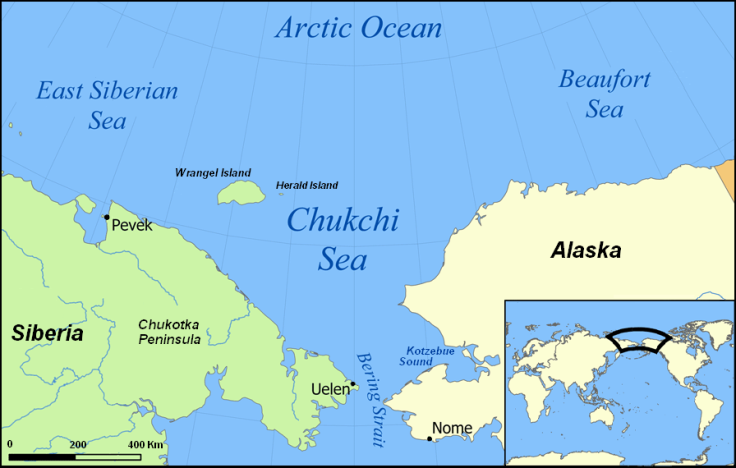 The corporation's last attempt at Arctic drilling in 2012 ended in disaster when the drilling rig Noble Discoverer and the drilling vessel Kulluk suffered mechanical failures in bad weather, leaeding them to be abandoned by their crew.
On Thursday President Obama said that experts have established that Shell has developed strong safeguards since then.
The debate about Seattle's place in the ongoing drilling saga continues to be a hotly contested topic.
"The environmental issues are big and this is an opportunity to present a David versus Goliath position, the people and the planet versus Shell, and create a national debate about drilling in the Arctic," said 52-year-old activist, Paul Adler.
"These proposals have woken a sleeping giant in the Northwest," said Eric de Place, policy director for Sightline Institute, a liberal Seattle think-tank. "It has unleashed this very robust opposition movement."
Royal Dutch Shell wants to use Seattle as a staging area for its Alaskan exploration and drilling operations. At least one more rig is due to pass through Seattle's port on its way to Alaskan waters.