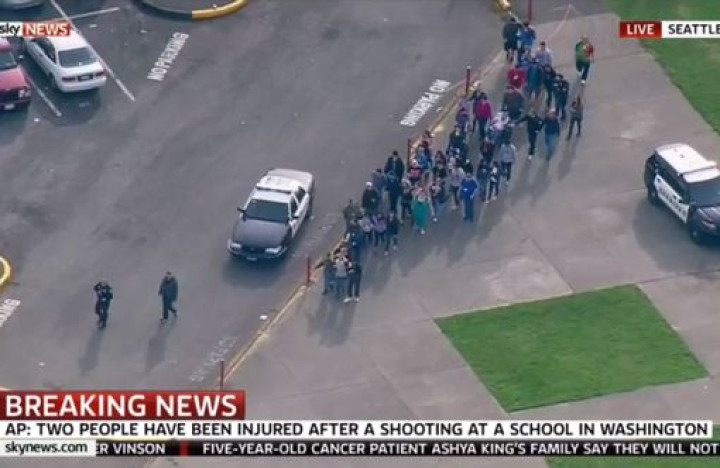 Images have emerged from the scene of the Marysville school shooting.
Up to six people are feared injured and two dead after the shooting that occurred in the school cafeteria at 10.30am.
The gunman who died of a self-inflicted wound is believed to be a student.
The school, which has 2500 students is still being evacuated, with children being assembled in the playground and transported away from the scene of the shooting to safety.
The Marysville School District has released a statement.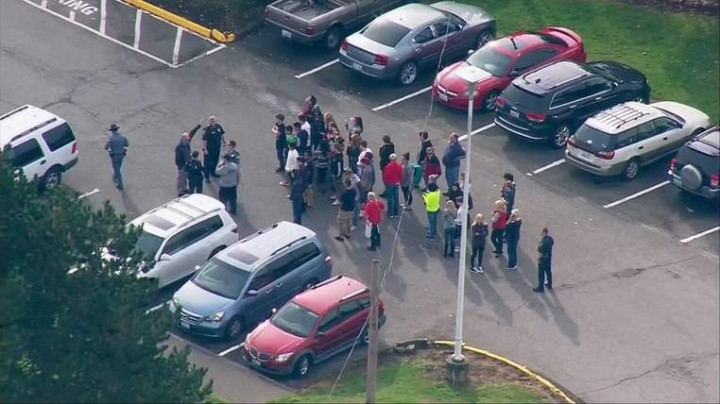 It reads: "The Marysville Pilchuck High School is currently in lock down due to an emergency situation. Police and emergency services have responded.
"The Marysville School District lock down procedures will remain in effect at Pilchuck until further notice from law enforcement. We will continue to forward communication in cooperation with law enforcement.
"Students who attend MPHS campus are being relocated to the Shoultes Community Church at the corner of 116th and 51st Street. Buses will take students home from there.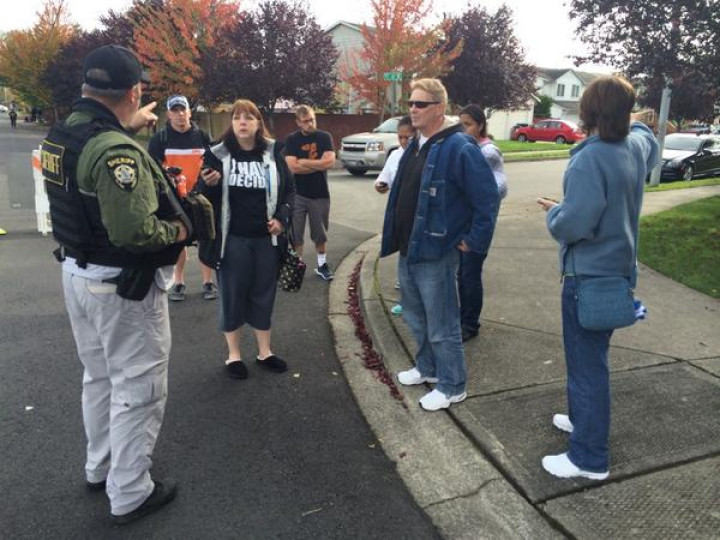 "Those parents in the area wanting to pick up their child will need to go to the church location and sign out their child out with school administrator or law enforcement. All after-school activities across the district are cancelled today."
Parents of the pupils have been told by police not to try and go to the school. Instead they are being advised to wait while buses take their children away from the site of the shooting.
The police are clearing the school room by room to get all the pupils out safely.
The gunmen, believed to be a student has been reported dead, as a result of a self-inflicted wound.
Police are asking that parents not try to approach Marysville-Pilchuck High School: http://t.co/1pQTdefFD7 #Marysville

— The Seattle Times (@seattletimes) October 24, 2014