Second Baby Dies at London Hospital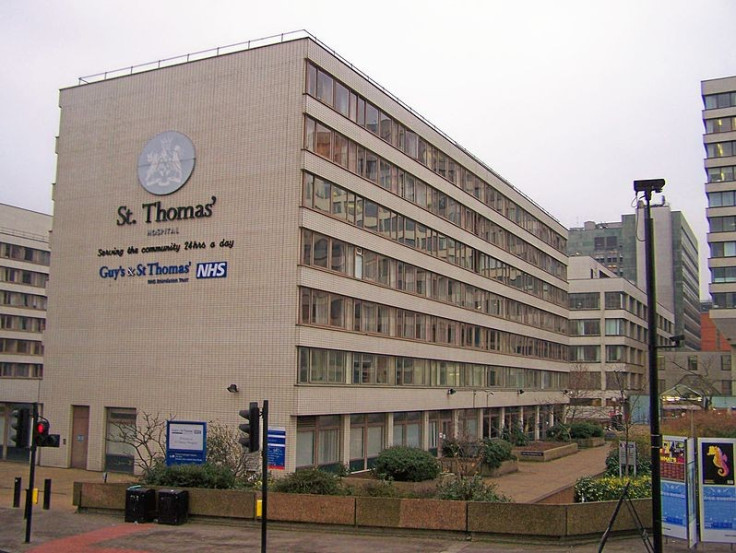 A second baby has died in hospital, according to Public Health England.
But the death at St Thomas' Hospital in London is not thought to be from an infection from a contaminated hospital drip but from another cause, officials say.
Twenty two are babies being treated for septicaemia in neo-natal intensive care units across the UK.
Previously, nine-day-old Yousef Al-Kharboush died on June 1 after contracting a bacterial infection at St Thomas' Hospital.
Officials say the recent death at the hospital is not thought to be linked to blood poisoning (or a Bacillus cereus infection) from the suspected deadly drip, known as total parental nutrition (TPN) but instead from another cause.
Chelsea and Westminster NHS Trust, London Guy's and St Thomas' NHS Foundation Trust, and The Whittington Hospital are among the 11 hospitals that have been identified so far to have used the infected drip feed.
ITH Pharma, which manufactures the intravenous liquids, claims the cause of the baby deaths can be traced to a single ingredient used within the liquid feed.
PHE and the Medicines and Healthcare products Regulatory Agency (MHRA) are investigating the outbreak and a recall has been issued for the remaining batches of the drip product.
"We can confirm that a baby involved in the investigation has sadly died, but it is not believed to be related to the infection," said a spokesperson for Guy's and St Thomas' NHS Foundation Trust.
"The baby was clear of the infection at the time of death."
Professor Mike Catchpole, PHE incident director, said: "Investigations to date have suggested the source of the Bacillus cereus infection that has affected outbreak cases was the contamination of intravenous liquid products during a single day of production, which are no longer in circulation. PHE is continuing to work with the MHRA on this investigation and to ensure all possible lessons from this serious incident are identified."
Gerald Heddell, the MHRA's director of inspection, enforcement and standards, said: "Based on the information we currently have, we believe this is an isolated incident and the appropriate immediate action has been taken at ITH Pharma's facility to avoid a reoccurrence. Therefore we are allowing this critical product to be supplied to patients while our investigation proceeds.
"Further inspections are being made as part of our ongoing investigation and it's our priority to find out how this incident happened. We are regularly updating and working closely with the NHS, Public Health England, the Department of Health and other health organisations in our detailed investigation."
The trusts that are being investigated include: Chelsea and Westminster NHS Trust; Guy's and St Thomas' NHS Foundation Trust; The Whittington Hospital; Brighton & Sussex University Hospital NHS Trust; Addenbrooke's; Cambridge University Hospitals; Luton and Dunstable University Hospital; Peterborough City Hospital; Southend University Hospital; Stoke Mandeville Hospital; and Basildon University Hospital.
© Copyright IBTimes 2023. All rights reserved.