Second powerful earthquake hits Italy hours after 5.4 magnitude tremor near Amatrice
Two quakes have hit Italy two months after Amatrice disaster left nearly 300 dead.
A second earthquake has hit Macerata province in central Italy, just two hours after an earlier quake shook buildings as far away as Rome on Wednesday (26 October).
According to the US Geological Survey (USGS), the first earthquake, measuring 5.4 in magnitude and at a depth of 9km, took place at 7.10pm local time (5.10pm BST).
The second, more powerful 6.4 quake struck at 9.10pm local time and at a depth of 10km. There were reports of a landslide blocking a major road and downed power lines in some areas.
The epicentre of both quakes was Visso, just 60km (37 miles) from Amatrice, which was devastated by an earthquake on 24 August (2016) and killed 295 people.
Ussita Mayor, Marco Rinaldi, told ANSA news agency that the town had been badly hit. "It was a very strong earthquake, apocalyptic," said Rinaldi, as quoted by The Telegraph.
"People are screaming on the street and now we are without lights... Many houses have collapsed. Our town is finished."
Today's tremors were felt from Venice in the North to Naples in the South. In Rome, one resident of St Peter's Square told Sky News that she "...felt the apartment shaking and the walls cracking".
As yet there are no reports of any fatalities, but emergency services have gone to the worst-hit region to assess the damage.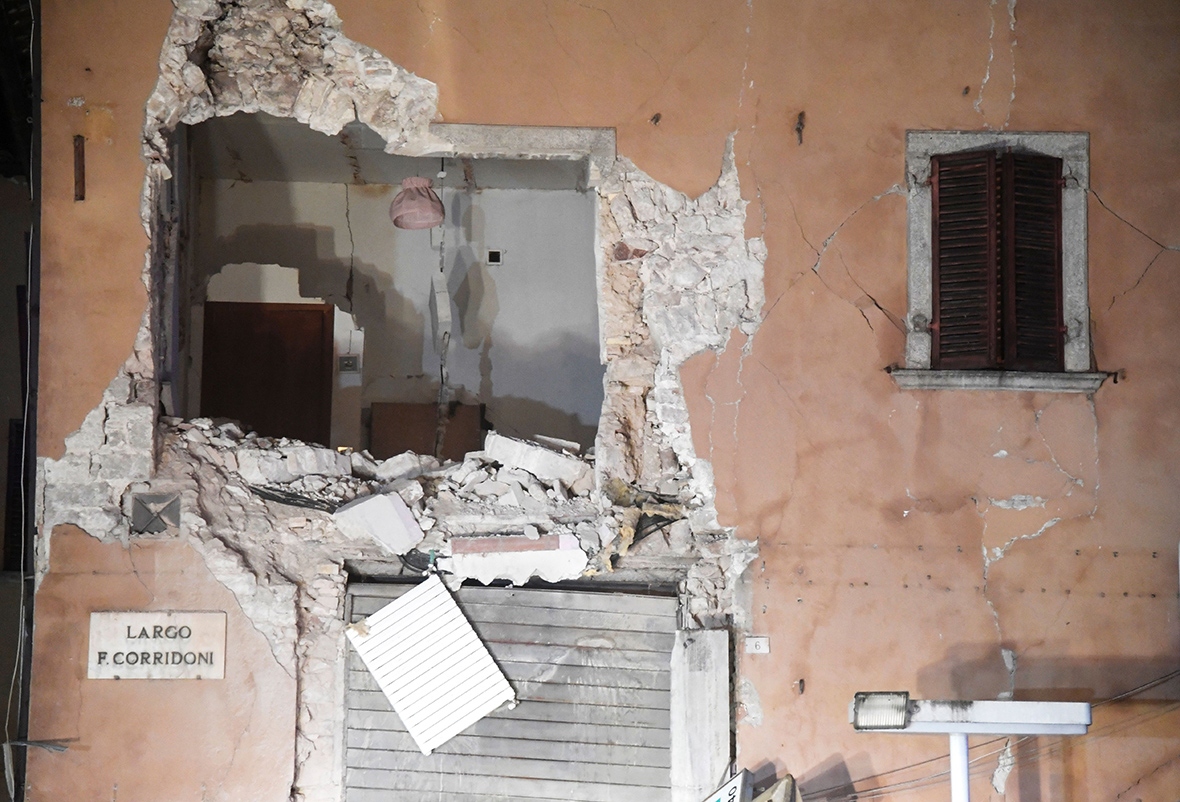 Italy has suffered several deadly earthquakes in recent years, including one at L'Aquila in 2009 in which left 309 dead. L'Aquila was shaken by today's tremors but, according to Breaking News, the town's mayor told Italian TV that no substantial damage had been reported.
An Italian expert told Sky News it was probable both of today's shocks were aftershocks of the August 24 disaster. "Aftershocks can last for a long time, sometimes for months," said geologist Mario Tozzi.