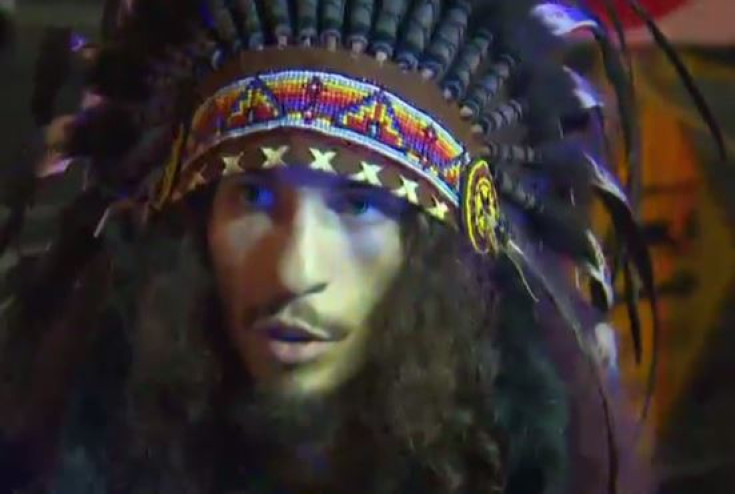 A good Samaritan who was in a Native American headdress saved passengers from potential tragedy on Tuesday (25 October) after overpowering a man who reportedly began firing his handgun inside a crowded train.
Rambo Richardson intervened after hearing gunfire and seeing the teenage shooter and another man involved in a struggle as the MAX train approached a station in the US city of Portland, Oregon.
He overpowered the gunman, took his weapon and held him down until police arrived.
"I just acted. That's what people are supposed to do," Richardson told KGW. "So I just tried to be an example for others. To try to bring things back to how it used to be, the indigenous way. Helping the community, not just standing by."
No one was injured in the incident, which happened about 8.30pm local time at the 102nd Avenue Transit Station on East Burnside Street.
The dispute between the two individuals unravelled after the gunman was confronted in a dispute over money. He then pulled out a handgun before firing off one or two rounds at the victim, investigators said.
Police say they have taken the teenager into custody while they investigate.