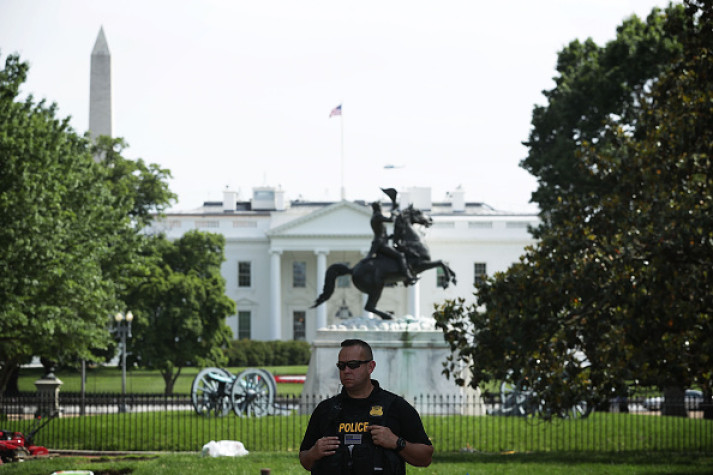 An armed man has been shot outside the White House by Secret Service officers, it has been reported. The man, who was brandishing a gun at a Secret Service checkpoint, was shot in the stomach and is in a critical condition.
While the suspected gunman was taken to hospital, the building was put on lockdown at around 2pm. Vice President Joe Biden, who was in the White House at the time of the incident, was taken to a secure area.
President Obama, who was playing golf at Andrews Air Force Base with three of his aides at the time, was made aware of the shooting.
Eyewitnesses reported seeing a lot of activity at the scene as snipers took positons on the roof of the building minutes after the shooting and Secret Service officers cleared the area. The lockdown ended at around 4pm BBC News reports.
A White House official said in a statement: "No one within or associated with the White House was injured, and everyone in the White House is safe and accounted for."
It is not clear why the suspect who is now in custody, had arrived at the White House armed with a gun.
The last security breach at the White House came in April when a robber leaped over the fence while leaving the scene of a crime. A new design for the White House fence was released last month which includes new security features such as sensors as well as plans to increase the height of the fence from 6 feet to 11 feet in a bit to deter trespassers.