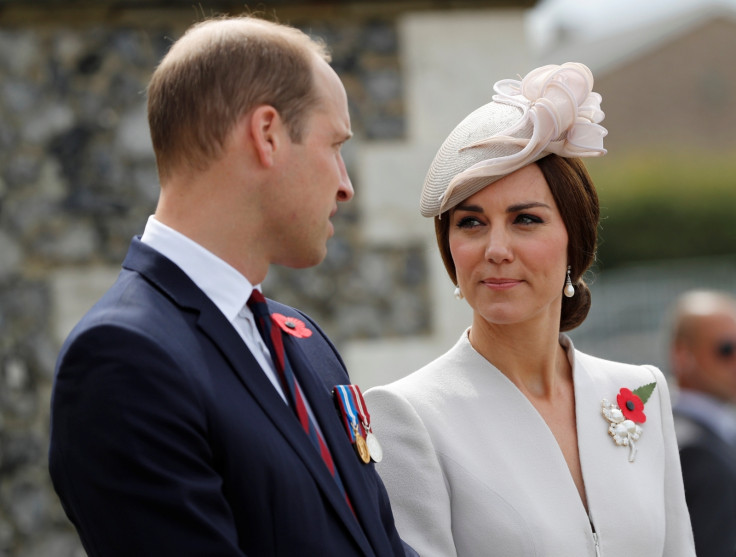 A new book has claimed that the Duchess of Cambridge's jewellery collection is worth £600,000 ($810,000).
How To Dress Like A Princess: The Secrets of Kate's Wardrobe by Claudia Joseph goes into detail of the royal's impressive collection of priceless gems, despite much of it being hard to value precisely due to the unique nature of her pieces.
Kate's engagement ring that belonged to Diana, Princess of Wales, given to her by Prince William, is thought to be worth approximately £300,000 if it were to be commissioned today, and would potentially fetch 10 times that figure if sold at auction.
The always-elegant duchess is a fan of everyday classic jewellery, which includes her £4,600 Cartier watch, also believed to be a present from William.
The Daily Mail reports that the book doesn't include pieces such as the £150,000 diamond bracelet gifted to Kate by Prince Charles or items given to Kate in her role as a member of the British Royal Family – such as the diamond and platinum polar bear brooch presented during a royal tour of Canada.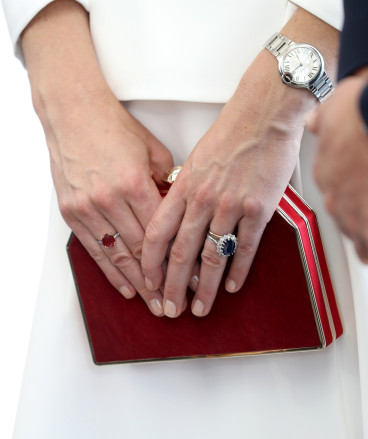 The true value of her collection is likely to be closer to £1m, as, along with very special pieces, the pregnant duchess has 40 pairs of earrings and a preference for matching sets of earrings and necklaces. This includes the £55,000 Cartier ring necklace and a pair of £35,700 matching earrings William is said to have bought her.
Joseph said: "Although people tend to focus on the incredible gems and tiaras that she borrows from the Queen, most people will be amazed to see the extraordinary collection she has amassed since her marriage.
"Not only did her husband give her Princess Diana's fabulous engagement ring, but he has given her birthday, Christmas and 'push presents' [to mark the births of Prince George and Princess Charlotte]," MailOnline reports.
How To Dress Like A Princess: The Secrets Of Kate's Wardrobe, by Claudia Joseph, is published by Splendid Publications on September 19 at £12.99.