What Kate Middleton's third pregnancy means for the royal family as mum Carole is 'in her element'
Royal commentators claim that the timing is surprising as William's workload is set to increase.
The Duke and Duchess of Cambridge have seemingly ignored royal protocol of sticking to two children and have floated down the Middleton, resolutely middle-class route of having three and living life "their way."
The Palace announced yesterday that Kate, 35, is pregnant with the couple's third child, going against Prince Philip's advice to his family to have no more than two children due to the world's overpopulation crisis, despite having four children himself with the Queen.
But Kate and Wills have ignored royal traditions and are expanding their brood nevertheless as four-year-old George begins his first year in school at Thomas's in Battersea and they move from Amner Hall in Norfolk to their newly-renovated residence at Kensington Palace.
The pregnancy has come as a surprise to many royal watchers, who were waiting for the couple to immerse themselves in public duties now that the Duke of Edinburgh has retired and the Queen is slowing down.
Working may prove difficult for the duchess during the early stages of the pregnancy due to her past two experiences with hyperemesis gravidarum – a debilitating form of morning sickness that has prevented her from carrying out engagements.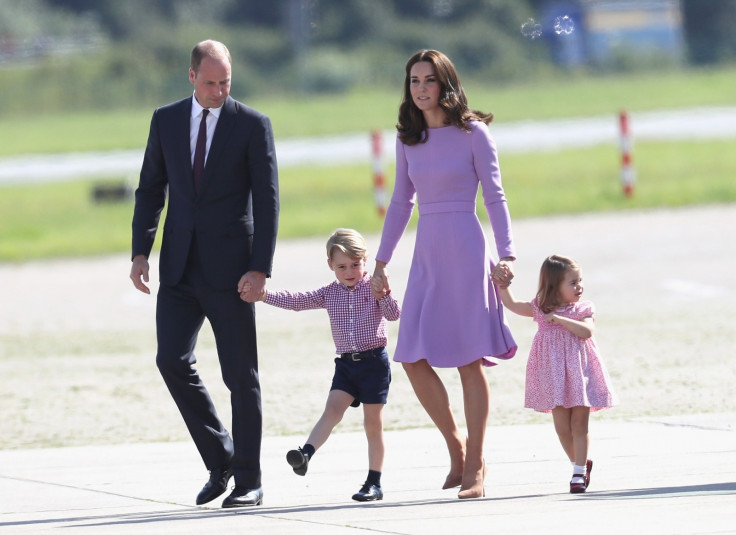 Elaborating on the surprising timing of the baby news, royal writer Phil Dampier told IBTimes UK: "They are definitely doing it their way and I'm very surprised at the timing.
"We were told that William and Kate were moving to London to roll their sleeves up and get stuck into royal duties. Now Kate won't be able to do much for 18 months because of her acute morning sickness and then having the baby.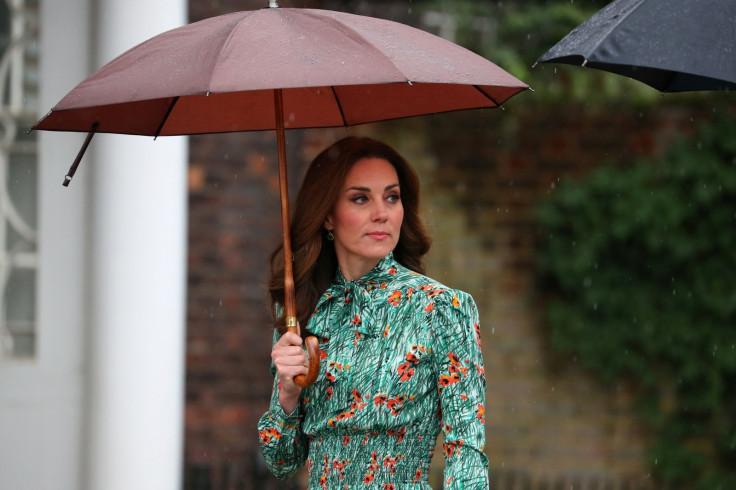 "It is of course a joyous event but it is a departure from recent royal tradition. The Queen and Philip will be delighted to have another great grandchild but it is true that Philip believes no-one should have more than two because of overpopulation. Kate has once again demonstrated that she will do it the Middleton way – and William is happy to go along with that, even if it means he will have to do even more!"
The royal couple's breaking of recent traditions could be a reflection of Kate's happy upbringing with siblings Pippa and James.
Royal commentator Richard Fitzwilliams added: "Kate grew up in a family of three and obviously loves it and there have been rumours for months that a third baby was probable.
"The heavy morning sickness she suffers from makes it impossible to hide it if she misses an engagement, when carrying George she was hospitalised but it is obvious they take such joy in having a largish family, more people are.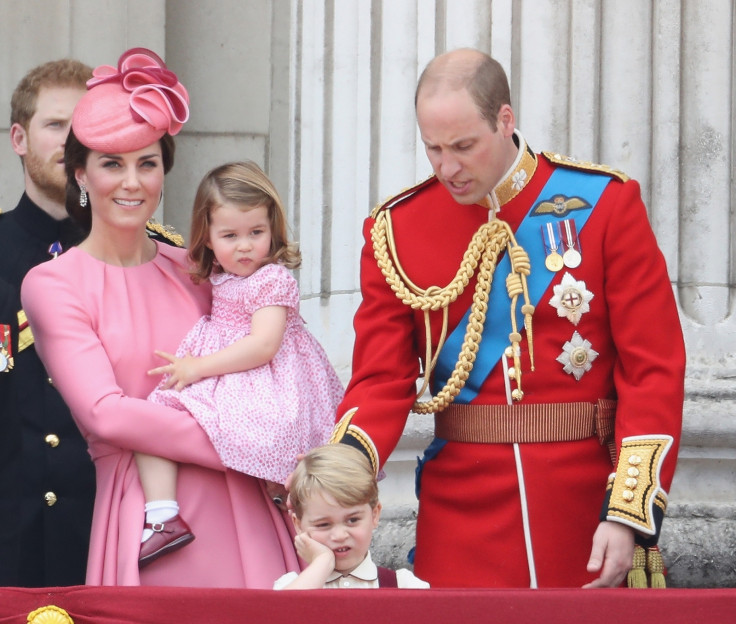 "It's sad when having royal children is so often dismissed as "having an heir and a spare". Now we finally have an egalitarian succession to the throne regardless of gender the new baby will be fifth in line to the throne. No third child has succeeded since William IV, third son of George III."
Fitzwilliams reiterates the fact that William's workload will increase, adding: "William will be doing royal engagements full time, Kate will obviously attend those she can, and again the Middletons will lend their invaluable support – Carole is in her element during this period.
"Interest will be worldwide, with much speculation as before on the name, even though it will be Kate's third child as they are the world's most glamorous royal couple. George's birth memorably sparked press frenzy as the future king, a new baby in a happy marriage and the Queen's sixth great-grandchild further strengthens the institution," he added.
Kensington Palace announced on Monday (4 September): "Their Royal Highnesses The Duke and Duchess of Cambridge are very pleased to announce that The Duchess of Cambridge is expecting their third child. The Queen and members of both families are delighted with the news."
© Copyright IBTimes 2023. All rights reserved.