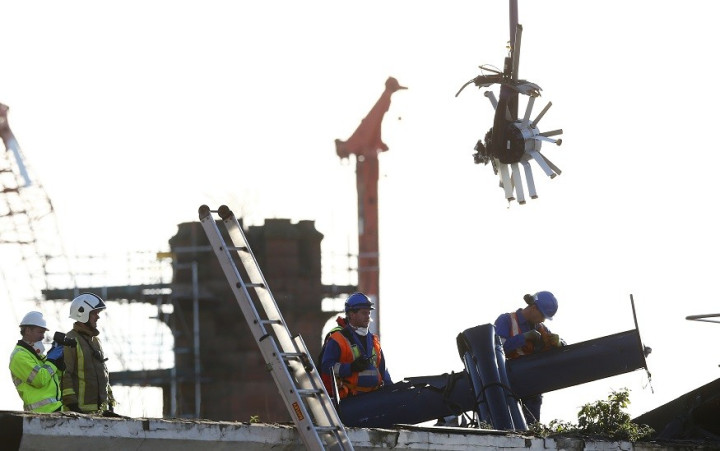 A teenager in Scotland has been arrested over offensive comments posted online about the Glasgow helicopter crash.
Police held a 16-year-old after sectarian and racist comments were published. He was arrested on Sunday.
A Police Scotland spokesman said: "A 16-year-old man [sic] has been arrested and is presently detained in police custody following an investigation into comments made online following the helicopter crash in Glasgow."
At least nine people were killed at the Clutha Vaults pub when a police chopper careered out of control and smashed in to the building as the crew was returning from an operation. Rescuers warned that the death toll could yet mount because the main body of helicopter had not yet been removed.
Scottish Fire and Rescue Service assistant chief officer David Goodhew said the pub had been devastated by the impact.
"The building has been totally devastated. It's totally unrecognisable in most parts," he said.
"There's a large amount of debris that's underneath the helicopter and therefore you have to dig in slowly and methodically."