Security staff at refugee centres in Berlin are pimping out young male asylum seekers – including minors – a documentary claims. Insiders told a German broadcaster that a prostitution network was embedded in accommodation sites for migrants arriving from war-torn countries.
A social worker told ZDF network that underage boys were being sold for sex in the German capital. Security guards involved in the ring did not confirm this. However, one of them spoke candidly about what he looks for in a sex worker.
"They need to be of a certain age – attractive," he said. "From 16 years and up; the younger they are, the more expensive they are."
One guard admitted to earning about €20 (£18, $24) every time he set up a meeting between a refugee and a client, who could be either male or female.
An unnamed Afghan man, 20, told journalists he was ashamed of selling his body but had to earn money: "The security guard told me you get 30 euros for sex with a woman, maybe 40," he said.
The claim that security workers are involved in the exploitation of young refugees follows a report in April by DW that young men arriving in Germany from countries such as Afghanistan and Pakistan were being driven into prostitution.
Refugees often arrive in Germany in hope of an economically empowered life but have their expectations quickly frustrated; they have difficulty finding jobs and after they turn 18, their access to state benefits are limited.
This can drive them into a vicious cycle of using drugs and selling their bodies. Speaking in Berlin's Central Park as he looked for clients, sex worker Farhad, 21, from Afghanistan, said: "Drugs force me to do this job – I have to earn money for drugs.
"My expectation when I came to Germany was that my family and me will have a good life. I left a bad life in Afghanistan in order to study here, learn a language, have a better life, but I don't."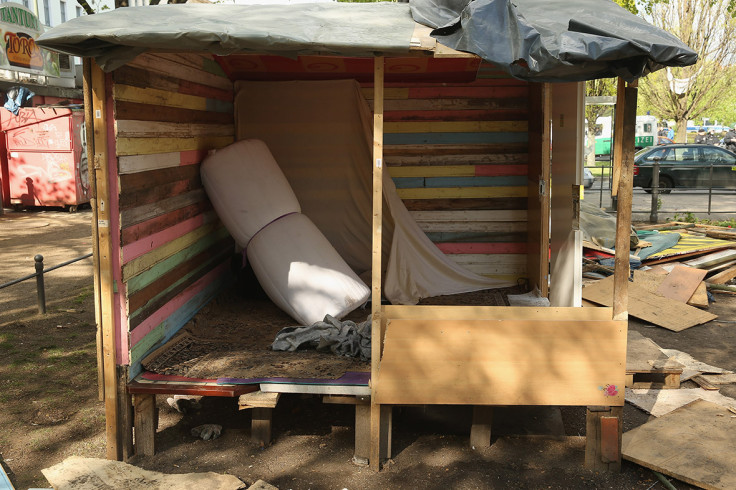 More than a million refugees have entered Germany since Chancellor Angela Merkel threw open the door in 2015, many of them young men travelling alone. Official figures show around two thirds of them live in special accommodation facilities and shared housing rather than with families or in their own homes.
Diana Henniges, local relief worker, said: "Someone arriving here from a war zone have probably seen people die along the way. Then he confronts all this German bureaucracy and he finds out that he will have to wait years to be considered for asylum. He starts to get depressed.
Berlin's Department for Integration, Labor and Social Affairs said it took the allegation of organised prostitution at refugee centres seriously but had not yet seen any evidence of its existence.