Alarmed after the recent Berlin Christmas market attack that killed 12 and the several foiled New Year attack plots in Australia and France, countries across the world are beefing up their security ahead of the grand New Year's Eve celebrations on Saturday, 31 December.
London's streets will be guarded by armed police and about 3,000 officers as hundreds of thousands of people are expected to gather to watch the official fireworks display by the river Thames on Saturday night. However, some other countries have cancelled fireworks show in the wake of looming terror threats.
Berlin, which is recovering from the shocking truck attack on its crowded Christmas market on 23 December, will have concrete blocks and armoured cars to prevent trucks from entering any crowded areas. Security has been tightened in and around Pariser Platz, the square in front of Brandenburg Gate that is the traditional site for New Year's Eve celebrations in the German city, The Guardian reported.
"Every measure is being taken to prevent a possible attack," Berlin police spokesman Thomas Neuendorf said, adding that about 1,700 officers, some carrying submachine guns, would be stationed in and around the square in an "unprecedented" security operation. He added that glass bottles and fireworks will be banned in the area which will be under video surveillance.
Taking its lessons from the New Year's Eve celebrations in December 2015 that were marred by sex attacks, German city Cologne has tightened security with five times more police personnel set to guard the streets. New CCTV cameras have also been installed to prevent last year's incidents of assaults and robberies.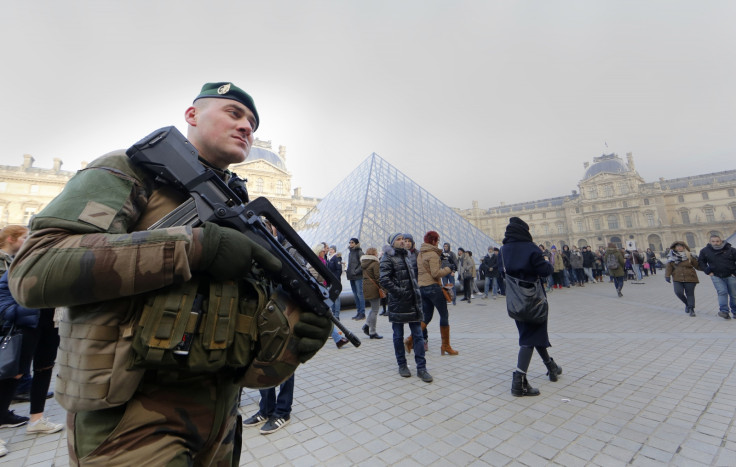 French capital Paris, which saw deadly terrorist attacks in 2015, has cancelled its traditional firework display at the Eiffel Tower for the second year in a row this year. The city is expecting up to 600,000 people on the Champs-Élysées to watch a lightshow at the Arc de Triomphe and see in 2017, the paper noted.
Briefing about the security arrangements, Paris city hall reportedly said that more than 50 surrounding streets will be closed to traffic, including parked cars, from 6.30pm local time on Saturday. There will be strict bans on fireworks and glass bottles.
Authorities will close two metro stations and all but five access roads leading to the party strip between Place de la Bourse and Place de Brouckère. Everyone entering the zone will undergo strict security checks, the city hall added.
Spanish capital Madrid is geared up to prevent any truck attack by blocking roads leading to New Year crowds with heavy vehicles. The central square Puerta del Sol, will be guarded by extra 1,600 police on the New Year's Eve.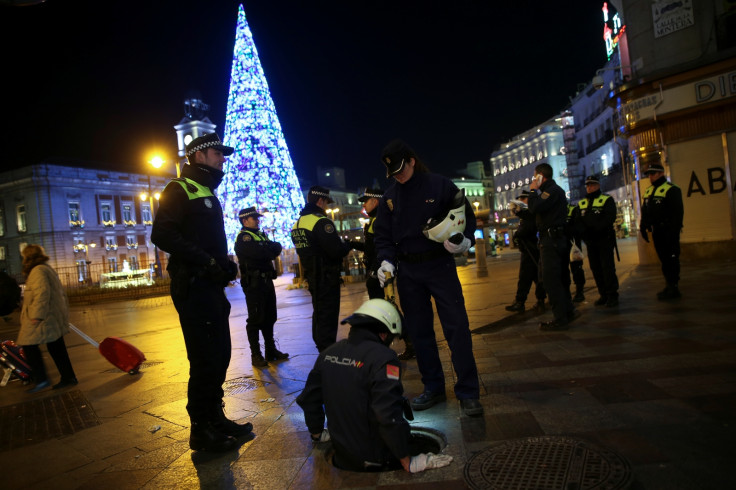 Italy too has increased police presence at possible targets and tourist areas in capital Rome. The country has also banned entry of some trucks and buses into the city centre during New Year celebrations.
Apart from European countries, other nations have also beefed up measures to thwart terrorist strikes during the weekend. In New York, police chief Carlos Gomez reportedly said 65 heavy rubbish and salting trucks loaded with sand would be stationed around the perimeter of Times Square as up to 2 million people are expected to gather to welcome the new year. 100 lighter "blocker trucks" will also be used alongside 7,000 police personnel who will be deployed across the city.
"Due to the terrorist attacks in Nice, France, and in Berlin, we've enhanced our security measures," Gomez was quoted as saying by the UK daily.
Sydney, where a man was detained on Friday over suspicions of plotting an attack on New Year's Eve, authorities have deployed an extra 2,000 police officers for the waterfront celebrations, with buses to act as barriers in some busy pedestrian areas.