'Security will play a key role' in upcoming German elections, says Angela Merkel
The chancellor is seeking a fourth term in the elections, which will take place on 24 September.
Angela Merkel said that security would be a salient issue in the next few months running up to the federal elections in Germany. Speaking at a meeting of her conservative Christian Democrats (CDU) in the north-eastern city of Greifswald on 27 January, the nation's chancellor said that the focus would be on domestic and international security along with social security.
"People feel that a lot of things are changing. I think the issue of security will play a key role in the coming months," Merkel said, adding that the sister parties, the CDU and Christian Social Union (CSU) would work on a joint election programme.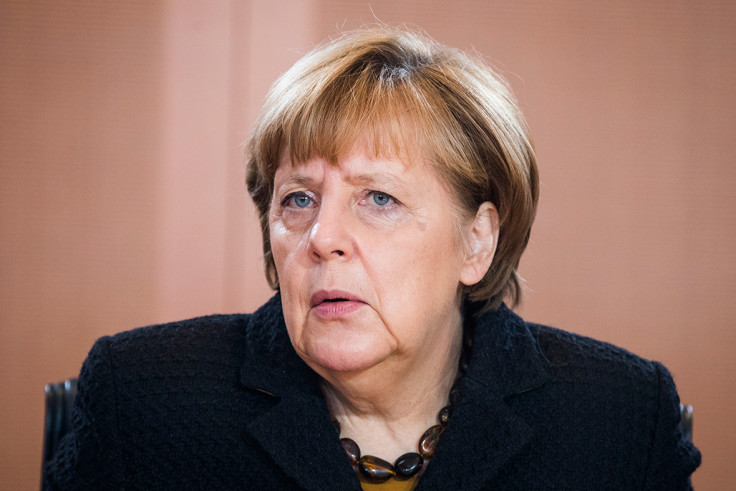 Germany's open-door immigration policy, which led to an influx of more than a million migrants from the Middle East and Africa has become a major issue of the upcoming elections. Several attacks attributed to migrants have caused Merkel to lose popularity and could deter her chances of gaining a fourth term in office.
Along with Germany that will hold its elections on 24 September, France is also poised to go to the ballot box on 23 April and 7 May. The European Union has voiced concerns for the security of both nations leading up to voting.
European Security Commissioner Julian King warned of cyberattacks that could hamper the process and urged its member nations to shore up online defences.
"Worryingly for an EU with several national elections this year is the new-found capacity for cyber to be used to manipulate democratic processes," he said in a speech at the University of Oxford on 27 January. "It is not hard to see how a false e-mail inserted in a hack of thousands laundered through Wikileaks could have a powerful influence on public opinion.
"The actors are not only criminals, with ransomware, malware and phishing, driven by a profit motive, but also state and non-state actors who see cyber as a valuable and deniable weapon," King said. "Cyber-attacks do not take into account geographical borders and can be achieved at a low cost with devastating effects, including posing a risk to our internal security."
Russia is already being accused of creating a wave of fake news to disrupt the situation in the EU and an official from the Union said that Merkel is the biggest target of this attack.
© Copyright IBTimes 2023. All rights reserved.