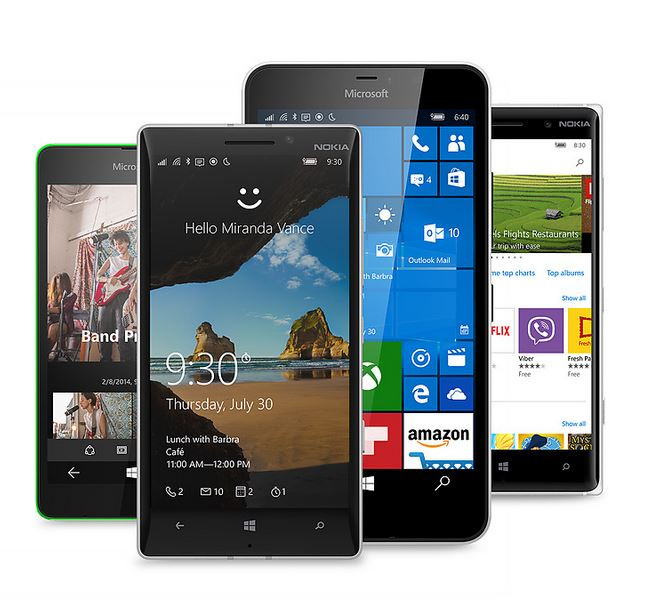 Some Windows Insiders are seeing an update offered directly to the new build 10572 from the current Windows 10 Mobile version they are running on. This Insider Preview build 10572 was seeded to those on Fast ring recently. Microsoft says this update path was not published; therefore, it should not be appearing.
Microsoft admits that build 10549.4 had a bug that prevented users from upgrading to it from the prior builds. So those wishing to get build 10572 need to revert to Windows Phone 8.1. Microsoft has fixed the issue in its latest internal builds and those above 10575 will have the fix.
Since build 10572 contains other fixes as well as new features, Microsoft, in order to give an opportunity to the Insiders to experience the changes, pushed this build despite the fact that it does not contain the fix (for the above issue).
Now, some users who are running previous Windows 10 Mobile builds, but have not flashed Windows Phone 8.1, are noticing build 10572 as a "pending update available for download". Microsoft has discovered the root cause of the problem which is related to device provisioning. While it is working on a permanent solution, a short-term fix is available currently. Applying this fix, users will no longer see a direct update to 10572. Here is what you do:
Reboot your system
Launch Windows Insider app
Re-select the WIP ring according to your choice (WIP Fast for currently affected users)
In the end, you might get prompts to reboot your PC again
Performing the above steps should prevent the device from re-detecting the update. Microsoft said on its official Insiders forum site: "We greatly appreciate the feedback and it helped us uncover an update quirk which we can correct and provide a smoother update experience as we continue forward in Win10."