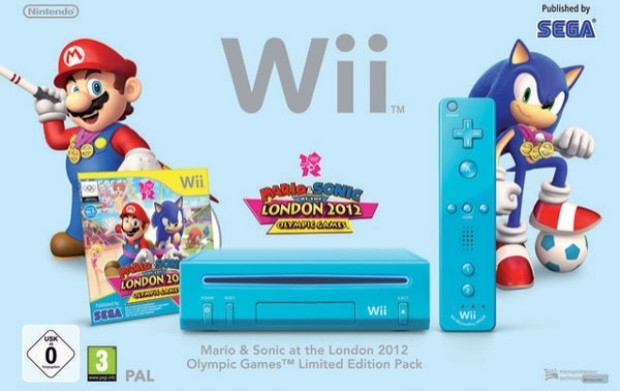 Both SEGA and Nintendo have posted disastrously low sales leading to speculation as to whether the two God Fathers of gaming will be able to remain serious players in the increasingly competitive games industry.
SEGA
SEGA revealed a massive 29.9 per cent drop in revenue in its latest financial statement Monday.
Blaming weak international sales and "sluggish personal consumption," SEGA confirmed that for the quarter ending 30 Sept it had seen yet another downturn, with its net sales for the half year finishing at $1.9 billion (£1.2 billion).
Posting a net income of $51 million (£32 million), the company went on to report an 83.7 per cent drop from the same period in 2010. SEGA's operating income also took a sizable hit, dropping 67.6 per cent to $1.95 million (£1.2 million).
SEGA's consumer business division reported a 13.1 per cent decrease in sales, dropping to $434 million (£271 million), leading to a $77 million (£48 million) operating loss. In the same period last year, the division posted a smaller $16 million (£10 million) operating loss.
"In the home video game industry, demand was generally weak in the U.S. and European markets due to the headwinds such as sluggish personal consumption," commented Sega Sammy chief exec Hajime Satomi on the company's poor performance.
"The Group needs to adapt to a changing business environment in which the market demand for new content geared toward social networking services and smartphones is expanding."
Nintendo

The news of SEGA's poor sales, came just after fellow Japanese games industry heavy-weight Nintendo posted similarly disappointing results.
Despite beating research firm Nikkei's pessimistic predictions, Nintendo revealed a large loss for the quarter ending 30 September, 2011. In its statement Nintendo posted a ¥70 billion (£576 million) loss.
The loss fell short of Nikkei's original ¥100 billion loss estimate, but was nevertheless higher than Nintendo's original ¥35 billion prediction.
As well as falling Wii and DS sales, according to the company's financial statement, the current strong state of Japan's Yen compared to ailing currencies worldwide accounted for at least ¥52.4 billion (£431 million) of the company's losses.
The uneven state of the external currencies reportedly caused the loss as a result of Nintendo's reliance on business in areas with shrinking economies or cheapening currencies. The discrepancy in currency value decreases the revenue taken in per-sale by Nintendo in the ailing territories, thus leading to the sizable ¥52.4 loss.
Despite this, ailing sales continued to play a major part in Nintendo's ongoing financial troubles. The company's net sales were just under target coming in at ¥215.7 billion (£1.7 billion) instead of the predicted ¥240 billion (£2 billion).
The Nintendo 3DS' continued inability to sell was also highlighted as a key factor in the company's poor performance.
According to Nintendo only 3.07 million 3DS units were sold during the quarter. Software sales were also somewhat low with the company reporting 8.13 units of software -- games -- sold during the quarter.
Nintendo's statement also confirmed that it had sold 3.35 million Wiis worldwide, with a further 36.45 million software units shifting alongside the console.
The sales led to a drop in Nintendo's predictions for its yearly net income from an estimated ¥20 billion (£165 million) profit to a ¥20 billion loss.
The news of yet another loss by Nintendo has in turn led to speculation that the company's Wii U may be its last console, with the company having placed all its resources in the next generation machine's research and development.