New Zealand has become the latest country to respond to controversial Netflix teen suicide drama 13 Reasons Why, enforcing a new rating that prohibits people under 18 from watching it alone.
The nation's censor stated that viewers under 18 must be accompanied by an adult and that the show must include a warning at the beginning of each episode.
But is unclear how the RP18 rating will be enforced by the Office of Film and Literature Classification given that the streaming service can be watched from a multitude of personal electronic devices, and only requires successful login details as proof of age.
The 13-episode drama, co-produced by singer and actress Selena Gomez, is based upon the 2007 best-selling novel by Jay Asher, which follows teenager Clay Jensen (Dylan Minnette) as he discovers the reasons behind the tragic suicide of his crush, Hannah Baker (Katherine Langford), through her emotional audio diary.
Released only on Netflix, it has connected with its teenage audience, but has concerned mental health groups, as the streaming video service is not subject to traditional media regulations under current laws.
The UK Samaritans have described the situation as "not acceptable" and "extremely concerning," according to The Telegraph.
New Zealand's deputy chief censor Jared Mullen said: "Parents should use their judgment about whether their teen is ready to watch this show and then watch it with them. The series raises a lot of issues but often fails to fully address them, and it's really important that trusted adults can step in at that point.
"These issues need to be talked about in a way that is informed and safe – parents, guardians and other adults need to have open conversations with teens about the issues raised by the show."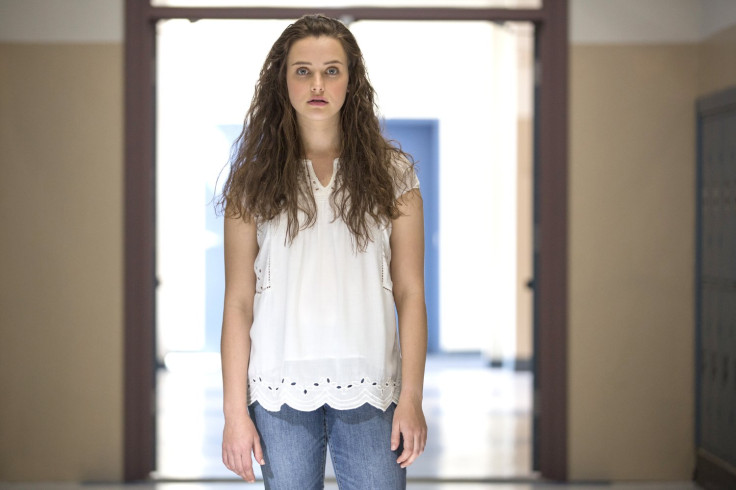 The decision came as a Canadian school banned all talk of the show out of concern that it could glamorise suicide, report Variety.
In a more balanced approach, principals in the US Montgomery County public school system, noted teenagers talking about the series and sent a warning letter and links to resources to all 35,000 middle schoolers, as well as advice to parents on how to handle questioning.
Paris Jackson leads defence of show despite its 'extremely triggering' nature
Despite the controversy, many have leapt to the defence of the show as it addresses uncomfortable issues increasingly pertinent among young people, with the suicide rate tripling among adolescent girls in the past 15 years.
Paris Jackson, the 20-year-old daughter of late pop star Michael Jackson, wrote a lengthy Instagram post commending the show, but warned over its extremely triggering nature, having herself undertaken a failed suicide attempt in 2013, aged 15.
"This show was an amazing way to get the message across to bullies that they need to stop doing what they are doing. It really did a good job of showing how impactful words and actions can be to other human beings. you can't just do or say things to people without thinking about how it will affect them…" wrote Jackson. "…at the same time it is also an extremely triggering thing to watch. Please only watch this show with caution and keep in mind that it may put you in a dark place. if you are struggling please don't watch it. if you think you can handle it, please by all means check it out."
Brian Yorkey, a key writer on the show, added that creators set out to tell a young adult story on suicide and depression in "a more honest way that it has ever been told on television".
"I understand it's hard to watch," he said. 'It was supposed to be hard to watch because these things are incredibly hard to endure and we wanted to say, 'These things are happening in kids' lives. You can keep quiet about them. You can keep kids from watching shows about them. It's not going to stop them from happening in kids' lives and you should be talking about that."
---
The Samaritans provides a free support service for those who need to talk to someone in the UK and Republic of Ireland. Visit Samaritans.org or call 116 123 (UK) or 116 123 (ROI), 24 hours a day, 365 days a year. Visit this website to find a support phone number in your country.
The Cybersmile Foundation offers a free helpline for people affected by cyberbullying, whether directly or indirectly. The helpline is available worldwide on +44 (0)800 783 1113.
If you or someone you know is suffering from depression, please contact a free support service at Mind.org.uk or call 0300 123 3393 (charges apply).