Selena Gomez and Justin Bieber: Feel Me hitmaker hates ex-flame's face tattoo, wants him to control his 'impulses'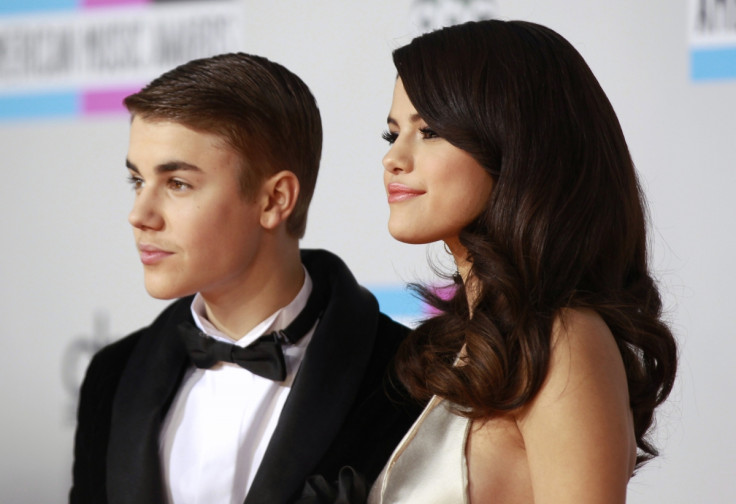 Selena Gomez reportedly hates Justin Bieber's latest face tattoo and wants it removed. The All That Matters singer's new ink apparently reminds the 23-year-old of the impulsive nature of her ex-flame, who she dated from 2010 until 2014 before parting ways.
The Feel Me hitmaker is current on road for her Revival tour, which she kicked off on 6 May in Las Vegas. To celebrate the successful start to her tour, Gomez threw an after-party, where she was spotted getting cozy with Orlando Bloom.
"Selena is not happy about Justin's new face tattoo," a source told HollywoodLife. "Selena feels like this is another example of Justin acting impulsively, which is part of the reason why their relationship has been so rocky over the years. She wishes he could just control his impulses and things would be much easier for both of them," the source added.
The 22-year-old revealed his new tattoo on Instagram on 7 May. The Sorry singer shared a photo that displayed the small cross tattoo underneath his right eye. The singer is said to have more than 50 tattoos covering various parts of his body.
The singer previously spoke about getting inked and said that he might get a face tattoo when he is much older. "Maybe when I'm really old, not super old, but maybe, like, 40s or 50s or something," he told GQ. "I think if they're done right, they could be cool, but nothing super crazy all over the face."
© Copyright IBTimes 2023. All rights reserved.