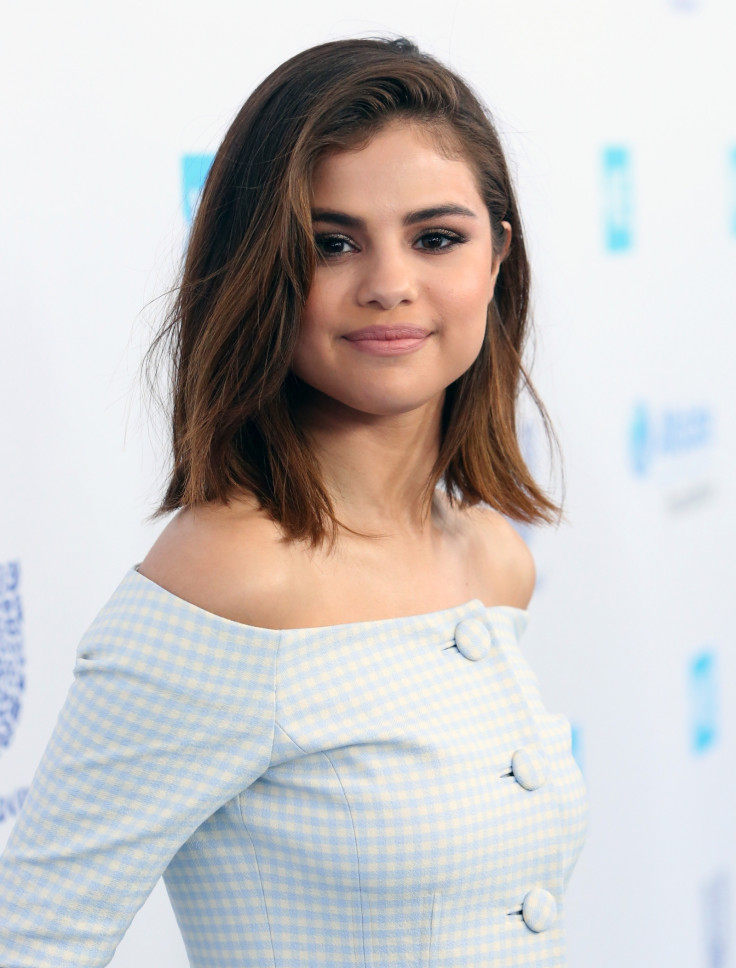 Ever since stirring news with cosy vacations and date nights earlier this year, Selena Gomez and The Weeknd seem to be going strong in their relationship. Despite a hectic schedule, the couple made numerous appearances together, as the pop star asserts that she loves being "supportive" to her Starboy hitmaker.
"I love being supportive," Gomez said during a recent interview with SiriusXM's Nicole Ryan. Speaking about her months-old romance with the 27-year-old rapper, Gomez added, "I love just being there and having someone's back. It feels good. I haven't had that feeling in awhile."
The two make an adorable couple and the proof of their romance is quite evident on their social media profiles as well. Most recently, the Bad Liar songstress shared few sultry images of her wearing a black and white lacy slip dress with her luscious hair ruffled to one side.
"Date night," Gomez cheekily captioned one of the pictures fuelling her fans' imagination. No sooner had she posted the pictures that fans took to the picture-sharing site to gush over the singer-turned-actress.
"OMG so gorgeous," a fan wrote, while another shared "hot as always".
However, it's not just her Instagram pictures that have become the talk of the town, with more than four million hearts so far. Earlier, the pop star had opened up about her ex-boyfriend Justin Bieber's emotional performance at the One Love Manchester concert.
"I thought Justin did great," Gomez said on the Morning Mash Up radio show. "It was really beautiful." She even shared some good words for fellow singer Ariana Grande, who led the benefit concert following the Manchester attack.
"I thought everyone did such a beautiful job. It was so gorgeous. I love how [Ariana] ended it," Gomez said.