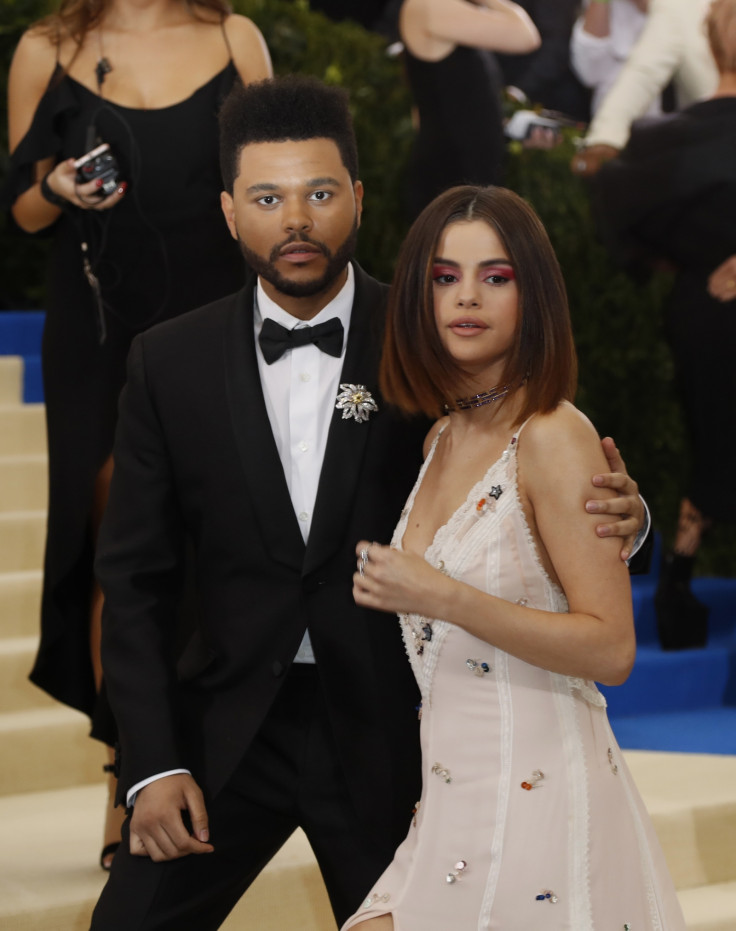 Selena Gomez and The Weeknd aka Abel Tesfaye are currently the hottest new couple in the music world and seem to make a romantic pairing as seen from their recent red carpet appearance at the MET Gala. While the Bad Liar singer has not shied away from sharing adorable pictures of the two on Instagram, she has kept mum about the blooming relationship... that is, up until now.
In a recent interview with Miami's Power 96.5 FM on 25 May (via InStyle), the 24-year-old opened up about the kind of girlfriend she is and hinted at the seriousness of her relationship with Tesfaye. "I'm taken," she told the show's host, while not actually mentioning the 27-year-old by name.
"I'm the kind of girl that loves tremendously big. I just have always been that girl," she explained. "I will give my heart and my soul to the person that I love. It's just how I operate. With that comes a lot, you know?"
Right now most of the talk surrounding her is about her love interest, but on the music side, Gomez said she has stopped worrying much about what people say. "I think I spent too much time worrying about what other people have said about me. I just don't have anything left," she said. "All my energy goes to the people I love and wanting to make things that make people feel something. So if I make you feel something and that pisses you off, I think that's the goal. I made you feel something."
Talking about working with people she loves, she confirmed that she did not collaborate with The Weeknd for her upcoming single In Her Element. "No, no we're not," she said. "It's not true!"