Selena Gomez sparkles in dazzling body suit as her 'Revival' tour begins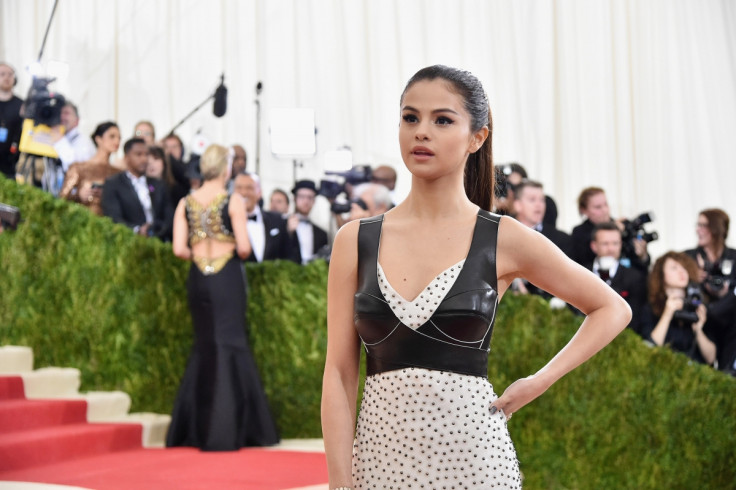 Selena Gomez has always had an amazing body, so it was not a shock to see the 23-year-old pop star pull off a sparkly sheer catsuit, which could've easily been mistaken as a see-through outfit. The singer-slash-actress wore her suit over a nude leotard completing the glamorous look with her white boots. Her brunette hair was wavy, which certainly matched the whole glitzy look.
Hairstylist Marissa Marino will be tending to the Pantene spokesmodel's throughout the tour, which runs through December 18.
The former Disney star officially kicked off her 75-date revival tour in style at Mandalay Bay Las Vegas, Friday night. According to the Hollywood Reporter, the Hands to Myself hitmaker is donating proceeds from each ticket sold to the Alliance for Lupus Research.
"It's the music that I created. It's the music that I wrote. That is my story to a T. Everybody's seen my journey so it's been exciting to actually celebrate it now and tour it and connect with people," Gomez – who boasts 180.8 million followers – explained on Instagram Thursday.
"I'm incredibly nervous but I think the past few rehearsal days there's been a really huge part that's missing to the show. And I know that that's the fans. So at this point I'm nervous but I'm eager and I'm excited that they're going to bring me to life. That's the biggest part that's missing."
Back in 2013, Gomez was forced to cancel her Stars Dance Tour after being diagnosed with Lupus, an autoimmune disease that put her through chemotherapy and forced her to take a break in 2014 from touring.
"I was diagnosed with lupus, and I've been through chemotherapy. That's what my break was really about. I could've had a stroke," she told Billboard.
© Copyright IBTimes 2023. All rights reserved.