Selena Gomez worried about losing The Weeknd: Their split would 'rock her to the very core'
The couple have been tight-lipped about their relationship despite being spotted kissing on numerous occasions.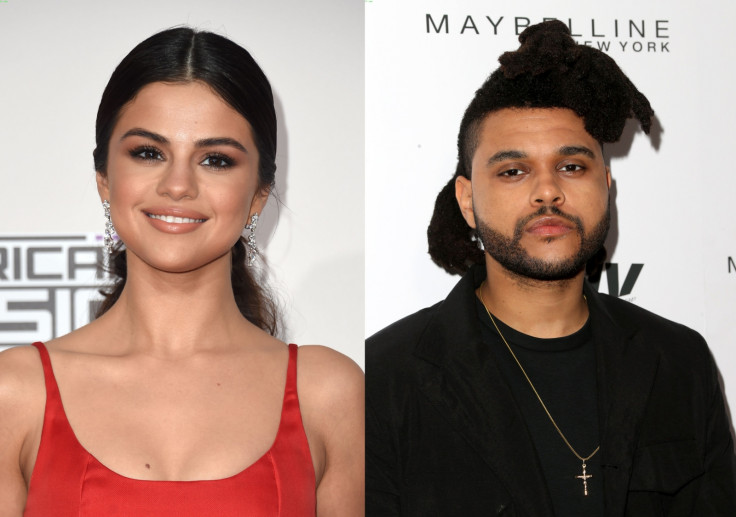 It seems like Selena Gomez and The Weeknd are head over heels for each other as they have been spotted publicly displaying their affection for each other. The duo were first spotted kissing outside Giorgio Baldi restaurant in Los Angeles, California on 10 January, almost confirming that they were in a relationship.
But, now a report has claimed that the Same Old Love hitmaker would be devastated if things do not work out between the two going forward.
A source told HollywoodLife that the songstress was "terrified" of losing her new man.
"If The Weeknd ever decided to dump Selena, it would be her work [worst] break up ever [sic]," a source told the celebrity gossip website. "She finally gave her love to someone after her most recent stay in a treatment center," the unverified source added.
"She put all her confidence, vulnerability and attention into Abel," the source revealed and noted, "If he ever decided that he didn't want to be continue being in a relationship with her, it would be the most devastating thing. It would rock her to the very core."
Although the singers have been tight-lipped about their romance, in a recent interview with Vogue, Gomez refrained from opening up her relationship status. She said that talks about her relationships in the past have returned to haunt her.
However, the False Alarm singer might just be ready to open up about his relationship as the 27-year-old on Saturday (April 8) shared picture of Gomez planting a kiss on his cheek on Instagram. Prior to this, The Weeknd was quiet about his status on social media.
Fans of the couple were ecstatic to see the Canadian singer share a photo of the two together.
"AWEEEEE OMGGG IM CRYING THIS IS WHAT I HAVE BEEN WAITING FOR A SELFIEEEEE OF THE COUPLE," one fan wrote, while another said, "GOALS ASF."
© Copyright IBTimes 2023. All rights reserved.