A group of Senate Democrats have unveiled proposed legislation aimed at forcing President-elect Donald Trump to divest assets and create a blind trust to avoid conflicts of interest.
The mooted bill, planned for release in January 2017, would also require Trump's appointees to step aside from official decisions that could benefit the incoming president.
The measure would consider any violation by Trump of ethics laws or conflict of interest a "high crime or misdemeanor under the impeachment clause of the US constitution," a fact sheet on the proposed bill released by Massachusetts Senator Elizabeth Warren's office.
Warren, along with fellow Democrats Ben Cardin (Maryland), Chris Coons (Delaware), Dick Durbin (Illinois) and Jeff Merkley (Oregon), is sponsoring the bill.
"The American people deserve to know that the president of the United States is working to do what's best for the country—not using his office to do what's best for himself and his businesses," Warren said, according to The Hill.
Incoming First Lady Melania Trump, Vice President-elect Mike Pence, his wife, Karen Pence, and Trump's youngest son, Barron, would also be required to divest all financial assets that could pose a conflict of interest and place the proceeds in a blind trust.
Politico noted that the bill has little chance of advancing in the Republican-controlled Congress, but it shows Democrats will continue to pressure Trump over potential ethics conflicts. On Tuesday (13 December), 23 Senate Democrats released a letter asking the president-elect to follow the counsel of the nonpartisan Office of Government Ethics (OGE).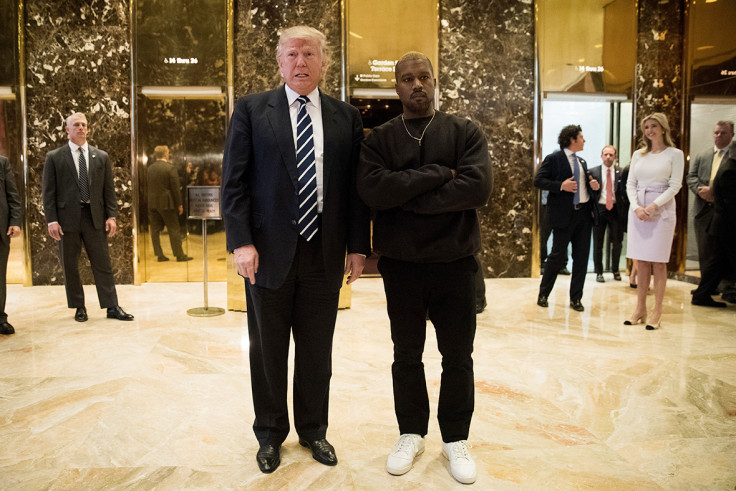 The letter warned that Trump's financial ties "have the potential for serious conflicts between the national interest and your personal financial interests." Durbin noted that Trump chose to cancel his news conference discussing how he plans to disentangle himself from his business ties in favour of meeting rapper Kanye West.
"President-elect Trump's financial entanglements are unprecedented in American history, and the American people are still waiting to hear what steps he will take before 20 January to guard against conflicts of interest and corruption in his Administration," the Illinois senator said.
Democratic Senator Tom Carper of Delaware separately released a letter from the OGE that revealed it was not involved in Trump's business plan. The letter also noted that Trump's proposed plan to give Trump Organization to his two oldest sons does not qualify as a "blind trust".
Trump fired back on his preferred platform, Twitter, early on Thursday (16 December). "The media tries so hard to make my move to the White House, as it pertains to my business, so complex—when actually it isn't!" he tweeted.