Senior executives cost their firms more than £6,000 a trip waiting around at airports
It pays for chief executives on £4m a year to get around quickly, says report.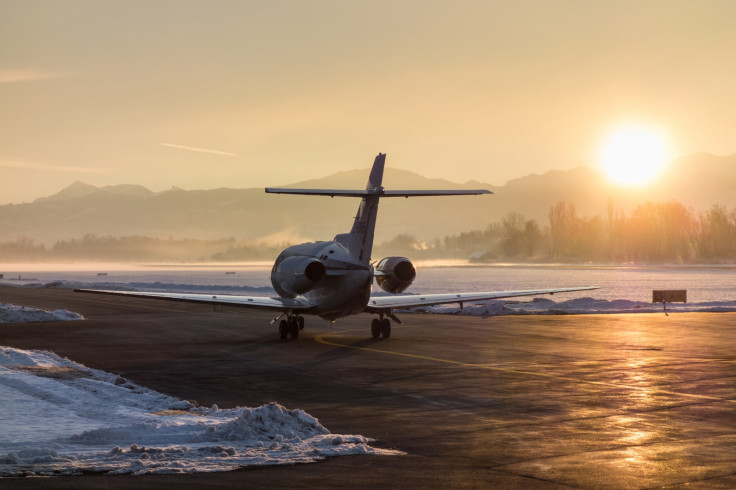 Top executives waste over £6,000 ($7,500) every time they board a scheduled flight, according to a report.
The study by research group Censuswide found that business people took almost three hours to travel to an airport from home or the office, and spent a further three-and-a-half-hours hanging around at terminals at either end of the flight.
In total, six hours and twenty minutes of waiting around and travel is priced at £1,009 an hour, based on the median pay of a FTSE 100 chief executive set at £4m a year in 2015, according to the High Pay Centre.
"This figure does not take in the cost of a business class seat, or flight delays, which are very costly when you are paying someone £1,000 a hour," said Colin Baker, chairman of London-based private jet broker 365 Aviation who commissioned the study.
Baker said: "When you say private jets are a cost effect way for executives on these sorts a salaries to get around, people tend to think it is spin. But when you drill down into the detail the numbers stack up, particularly if you are ferrying around a management team."
A private flight from London to Paris ranges between $5,000 to $10,000, depending on the size of the aircraft. A trip from London to New York starts from $50,000, all prices are one way.
Private jet brokers lease planes from fleet owners such as NetJets or Charter Jet, or from wealthy individuals who are not using their aircraft.
Supermodels and discreet managers of family trusts
Brokers then pair these planes with travellers who want to fly quickly and in style, in luxury private planes such as a Gulfstream G650 or a Bombardier Global 5000.
Baker's cliente includes pampered royal families, hard-charging captains of industry and discreet managers of family trusts. Top Shop billionaire Sir Philip Green and supermodel Kate Moss are understood to have flown back from their yachting holiday around the Greek islands on a 365 Aviation chartered jet last summer.
"People normally phone up two or three brokers at a time, so prices have to be competitive. They normally phone a week before the want to fly, although we have arranged trips in a few hours. But this is rare as permits to fly over some countries, such as China or Pakistan, take time to process."
Censuswide interviewed 2,145 professionals and high net worth individuals in the UK.
© Copyright IBTimes 2023. All rights reserved.